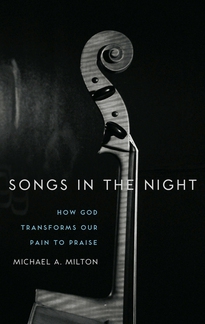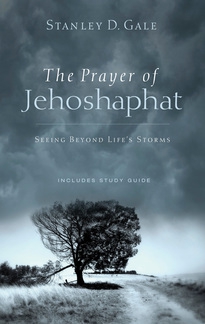 TO ORDER:
Call: 1(800)-631‑0094  |  the coupon code is "DIRECT"

Order through www.prpbooks.com — make sure to use coupon code: "DIRECT" (the dis­count won't show until you enter cor­rect coupon code.
Any ques­tions can be emailed to sales@prpbooks.com
1. Songs in the Night: How God Transforms Our Pain to Praise by Michael A. Milton
Price: $14.99 $3.00

Pages: 320

Summary: A warm, pastoral, and personal guide to seeking the God of all comfort in the midst of our pain. Learn how painful experiences can become the very things that bring us hope, togetherness, and salvation.
2. God's Lyrics: Rediscovering Worship through Old Testament Songs by Douglas Sean O'Donnell
Price: $15.99 $3.00

Pages: 240

Summary: O'Donnell examines the significance of songs in the Old Testament and shows, in the light of the person and work of Jesus Christ, how the lyrics of God's Word apply to congregational singing today.
3. "Right Reason" and the Princeton Mind: An Unorthodox Proposal by Paul Kjoss Helseth
Price: $21.99 $3.00

Pages: 304

Summary: In this masterful examination of the Old Princetonians' writings, Helseth turns the orthodox interpretation of their enlightenment rationalism on its head, showing what Alexander, Hodge, Warfield, and others actually believed regarding the power of reason.
4. Keep Going: Overcoming Doubts about Your Faith by Neil Martin
Price: $16.99 $3.00

Pages: 320

Summary: Keep Going offers practical help to Christians struggling with their beliefs. It deals frankly, thoroughly, sympathetically, and biblically with questions about assurance, judgment, biblical authenticity, and the existence of God. It does so by developing and applying a simple, memorable, six-part framework for understanding intellectual struggles in the Christian life.
5. Domesticated Jesus by Harry L. Kraus Jr.
Price: $11.99 $3.00

Pages: 204

Summary: We all try to domesticate Jesus—letting him into our lives only until we feel threatened. Harry Kraus takes a hard-hitting look at this atrocity, challenging us to see Jesus as the treasure he truly is.
6. The Prayer of Jehoshaphat: Seeing Beyond Life's Storms by Stanley D. Gale
Price: $12.99 $3.00

Pages: 144

Summary: The Prayer of Jehoshaphat develops King Jehoshaphat's prayer in 2 Chronicles 20 to give us focus, stability, strength, courage and direction in times of great distress. In the overwhelming circumstances that enter our lives, it directs us to take hold of the hand of our God who leads us from the point of crisis to gather up his blessings for us deposited by the storm. Each chapter can serve as a workstation where we bring others or linger ourselves with God, wrestling with the perspective brought to bear on our need, as we follow the movement from bleakness to blessing.
7. Francis Schaeffer: A Mind and Heart for God edited by Bruce A. Little
Price: $12.99 $3.00

Pages: 124

Summary: Schaeffer's view of humanity and word to the Christian community are as relevant today as in his lifetime, as is illustrated by these talks, given by those who knew him at the first conference to commemorate his work.
8. Thomas Manton: A Guided Tour of the Life and Thought of a Puritan Pastor by Derek Cooper
Series: A Guided Tour of Church History

Price: $14.99 $3.00

Pages: 240

Summary: This book has two aims: to introduce readers to Thomas Manton (1620–77) and, through this pivotal figure, to shed light on Puritanism, concisely addressing its historical, social, and political contexts in an engaging manner.
9. I Will Be Your God: How God's Covenant Enriches Our Lives by T. M. Moore
Price: $13.99 $3.00

Pages: 216

Summary: Provides a clear, compelling look at God's covenant and encourages a more covenantal outlook and lifestyle on the part of Christian men and women. Like many of us, T. M. Moore once viewed the Bible as little more than a handbook on conversion and moral living. Then he came to see the larger view set forth in the biblical teaching on God's covenant.
10. The Great Escape: 40 Faith-Building Lessons From History by Christine Farenhorst
Price: $9.99 $3.00

Pages: 182

Summary: These brief lessons are based on historical people and events, with insightful questions at the end of each. They will encourage families to talk about what God has done in their lives and in the lives of Christians of years gone by.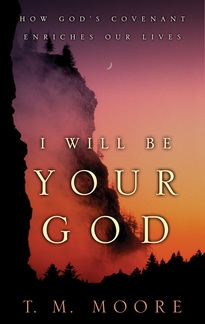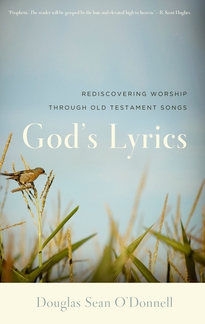 =======================================================================
Like us on Facebook: P&R Publishing
Follow us on Twitter: @prpbooks
=======================================================================