George Whitefield: A Guided Tour of His Life and Thought by James L. Schwenk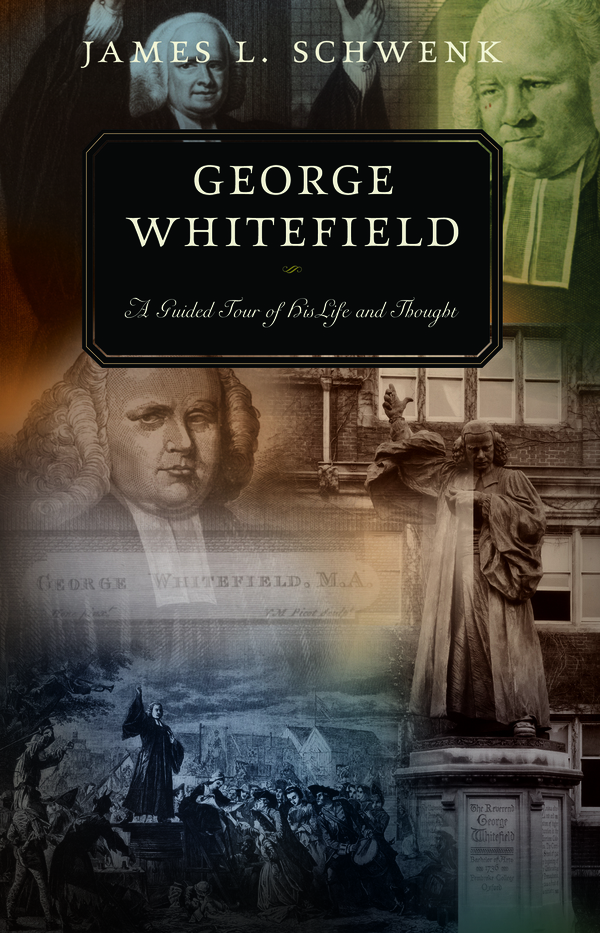 200 pages | List Price: $14.99 | Series: Guided Tour of Church History | Paperback
Summary: James L. Schwenk writes on the life of the most significant traveling preacher in North America's Great Awakening and one of the most important in Britain's eighteenth-century revival, George Whitefield. This is a concise biography on Whitefield's life from his early childhood in Gloucester, England, to his conversion at Oxford University through the influence of Charles Wesley, to his many missionary travels throughout the American colonies, to his death in Newburyport, Massachusetts. Schwenk completes the picture with writings from original sources—including Whitefield's friends and contemporaries such as John Wesley and Benjamin Franklin—and excerpts from Whitefield's writings. Includes correspondence with John Wesley and three full-length sermons.
About the Author:
James L. Schwenk (M.Div., Evangelical Seminary; M.Phil. and Ph.D., Drew University) is the lead pastor of Gingrichs Mennonite Church in Lebanon, Pennsylvania. He has taught the history of Christianity at numerous schools, most recently at Evangelical Seminary in Myerstown, Pennsylvania, and Zaporozhye Bible College and Seminary in Zaporozhye, Ukraine. His research interests include J. R. R. Tolkien, C. S. Lewis, and Doctor Who.
What Others Say About This Book:
"Jim Schwenk, who is both historian and preacher, summons Whitefield's own voice to speak clearly in an accessible, flowing, and appreciative biography of George Whitefield. Schwenk's storytelling powers are on full display here, as are Whitefield's dramatic personality, powerful oratory, and inspiring vision for a nation revived."
—Anthony L. Blair, President and Professor of the History of Christianity, Evangelical Seminary
"George Whitefield's effective ministry reached tens of thousands of people. James Schwenk's admirable book on Whitefield. . . . offers a compact description of Whitefield's life, carefully chosen excerpts from his writings, and a brief bibliography of sources by and about Whitefield. An important introduction to the man and his ministry."
—Charles Yrigoyan Jr., Author, Wesley: Holiness of Heart and Life
---
Our mis­sion is to serve Christ and his church by pro­duc­ing clear, engag­ing, fresh, and insight­ful appli­ca­tions of Reformed theology.
---