The Afternoon of Life: Finding Purpose and Joy in Midlife by Elyse Fitzpatrick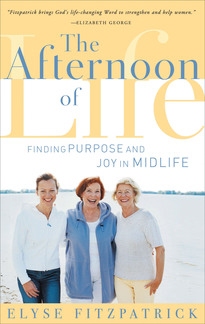 216 pages | Direct Price: $12.99 $10.00 | Paperback | Published: 2004
Summary: The Afternoon of Life is written for women in the middle years of their lives. As we age, we wonder at the many changes occurring in our lives. How do we make the necessary adjustments? How do we handle all of this? Elyse Fitzpatrick shows us how our faith can be at the center of how we respond to these life changes.
With humor, transparency, and biblical wisdom, she helps us see that God's purpose in bringing us through this time is to glorify himself and sanctify us.
There are questions at the end of each chapter to help women during what may be the most difficult time they will face.
About the Author:
Elyse Fitzpatrick counsels with the Institute for Biblical Counseling and Discipleship and is a frequent retreat and conference speaker. Fitzpatrick coauthored Women Helping Women, a 1998 Gold Medallion finalist; Love to Eat, Hate to Eat; Overcoming Fear, Worry, and Anxiety; and Uncommon Vessels: A Program for Developing Godly Eating Habits. She and her husband, Philip, have three adult children and two grandchildren.
Other Books by this Author:
A Steadfast Heart: Experiencing God's Comfort in Life's Storms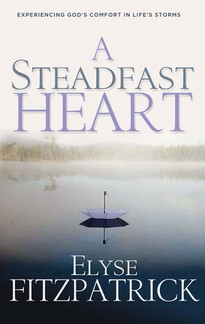 160 pages | Direct Price: $12.99 $10.00 | Paperback
---
Idols of the Heart: Learning to Long for God Alone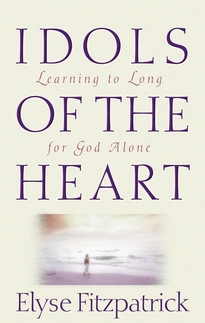 240 pages | Direct Price: $13.99 $10.50 | Paperback
---
You Never Stop Being a Parent: Thriving in Relationship with Your Adult Children co-authored with Jim Newheiser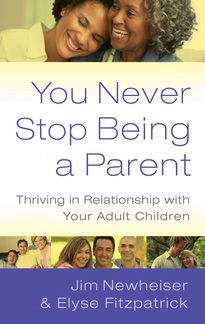 224 pages | Direct Price: $14.99 $11.50 | Paperback
_____________________________________________________________________________
Our mis­sion is to serve Christ and his church by pro­duc­ing clear, engag­ing, fresh, and insight­ful appli­ca­tions of Reformed theology.
_____________________________________________________________________________