There are some great P&R bargain sales going on at Westminster Bookstore.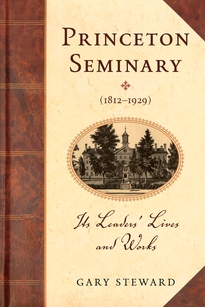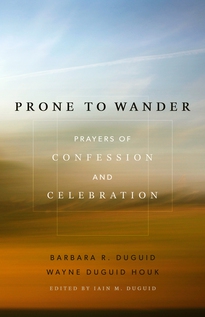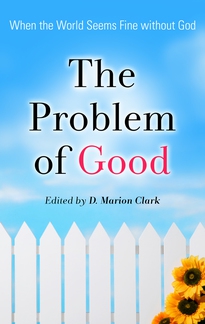 Many key ideas of the modern era were formulated at the time of "Old Princeton." This is a popular introduction to the major figures and some of their key writings.
$4.50: Prone to Wander: Prayers of Confession and Celebration by Barbara Duguid & Wayne Houk
Inspired by The Valley of Vision, these short prayers are designed for private or church use. Trinitarian and Christ-focused, they provide gospel comfort on many specific topics.
$4.50: The Problem of the Good: When the World Seems Fine Without God edited by D. Marion Clark
These essays tackle questions raised by God's common grace: Do moral non-Christians really need the gospel? How do we respond to impressive non-Christian contributions to culture and society?
$4.50: Spreading the Feast: Instruction and Meditations for Ministry at the Lord's Table by Howard Griffith
A helpful resource for those who administer communion, especially those who celebrate weekly. Howard Griffith provides a brief theology of communion, sample invitations, and twenty-eight pastoral meditations.
$3.00: Transforming Homosexuality: What the Bible Says about Sexual Orientation and Change by Denny Burk & Heath Lambert
Challenging misconceptions on all sides of the homosexuality debate, Burk and Lambert show how a biblical view of same-sex orientation, temptation, and desire gives hope for profound personal change.
$4.50: A Journey to Wholeness: The Gospel According to Naaman's Slave Girl by Mark Belz
Is the gospel of reconciliation prefigured in the Old Testament? Mark Belz examines how a Jewish slave girl's simple testimony helped to bring about the salvation of her Syrian master.
$3.90: On the Brink: Grace for the Burned-Out Pastor by Clay Werner
As we learn from Christ's crucifixion, loving sinners hurts—really hurts. Yet God gives strength. Here pastors and church leaders will rediscover the gospel's soul-sustaining comfort amid ministry challenges.
$3.90: Grace Works!: And Ways We Think It Doesn't by Doug Bond
When the church downplays the gospel, it breeds its own assassins: moralists who yawn at the notion of free grace in Christ alone. Sounding the alarm, Bond offers encouragement and biblical solutions.
$5.22: Mark by the Book: A New Multidirectional Method for Understanding the Synoptic Gospels by P.W. Smuts
P. W. Smuts uses the gospel of Mark as a springboard to compel readers to interpret the Synoptic Gospels against the broader sweep of redemptive history by advocating a "multidirectional" hermeneutic—one that looks downward into the immediate context, sideways into parallel traditions, backward into the Old Testament background, and forward into relevant New Testament passages.
$5.10: John Frame's Selected Shorter Writings, Volume One
A collection of short, pointed essays from John Frame stating some of his teachings in theological method, apologetics, and the Christian life. Includes an introduction to his signature concept of "perspectivalism."
$5.10: John Frame's Selected Shorter Writings, Volume Two
Frame's pointed essays challenge fashionable arguments in theology and encourage us to abhor easy answers. Includes some of Frame's main ideas on Scripture, theological education, apologetics, ethics, and the church.
$7.50: Eyes to See, Ears to Hear: Essays in Memory of J. Alan Groves edited by Peter Enns, Douglas J. Green, and Michael B. Kelly
J. Alan Groves was a pioneer of modern biblical studies who used computers to analyze the Hebrew Old Testament. These articles have been collected to honor his work.
$7.50: Revelation and Reason: New Essays in Reformed Apologetics edited by K. Scott Oliphint & Lane G. Tipton
A Reformed apologetic is only 'Reformed' to the extent that its tenets, principles, and methodology are formed and re-formed by Scripture. These essays show what this means in practice.
$1.50: Piety: The Heartbeat of Reformed Theology by Joel Beeke
The word pious makes us think of having a "holier-than-thou" attitude, yet we are called to piety. Joel Beeke shows us how an attractive piety helps us grow in Christlikeness.
$1.50: The Heart of the Gospel: God's Son Given for You by Sinclair Ferguson
How do we know God always does what is best for us? Sinclair Ferguson reminds us that our heavenly Father, who refused to spare his own Son, is for us.
$1.50: Computer Science: Discovering God's Glory in Ones and Zeros by Jonathan R. Stoddard
What does computer programming have to do with God? Discover how writing code gives programmers a unique insight into God's all-powerful word, and how constructing software can glorify him.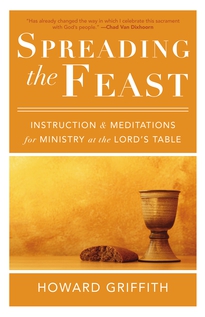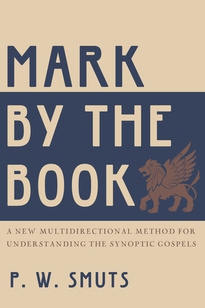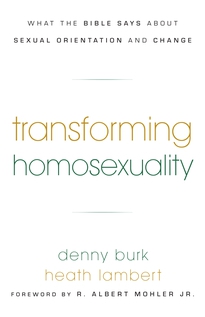 ---