We have 6 new releases today!
Christ and the Kingdoms of Men: Foundations of Political Life by David C. Innes
264 pages | $19.99 | SAMPLE CHAPTER | Kindle: $9.99 | iTunes: $9.99
About
What are a Christian's civic responsibilities, and why? David Innes provides a principled political theology for understanding our civic "life together" in God's world. God calls our human officeholders and their civic business to a high moral purpose. His involvement in earthly rule reveals the nobility of political life—a practice it rarely conforms to but to which we should aspire.
Endorsements
"Dr. Innes is far wiser than those such as former Rep. Barney Frank, quoted within as saying, 'Government is simply the name we give to the things we choose to do together.' Christ and the Kingdoms of Men shows that we have many ways to do things together: all who read it will learn which activities should involve government, and which should not."
—Marvin Olasky, Editor-in-chief, World magazine
"At once learned and lucid, sophisticated and accessible, the book certainly serves its principal audience—students and the reading public—exceedingly well. But teachers and Christian intellectuals should not be misled by the word Foundations in the subtitle. The book is a formidable synthesis of deep scriptural and theological learning, on the one hand, and a broad and rich understanding of the history of political philosophy, on the other. We will long be in Professor Innes's debt."
—Joseph M. Knippenberg, Professor of Politics, Oglethorpe University
"This book is long overdue and much needed. . . . The Lord of heaven desires that we serve him in the governmental-political-legal realm here on earth, and this book helps us know how to do that. In addition, it enables us to ask the important questions that might take us deeper into this most crucial subject. Dr. Innes has given all of us, of whatever theological stripe, a critical work at a critical time."
—Kevin L. Clauson, Director, Center for Faith, Freedom, and the Constitution, Bryan College
The Author
The Promise is His Presence: Why God is Always Enough by Glenna Marshall
200 pages | $14.99 | SAMPLE CHAPTER | Kindle: $9.99 | iTunes: $9.99
About
What if you didn't have to go looking for God's presence? What if you could enjoy it all the time?
Glenna Marshall's awakening to God's presence began in the depths of winter. Rereading her journal, she realized that for six months she'd been cataloging all the ways God had abandoned her. What if that . . . wasn't true? Interweaving her own story of faith and doubt amid suffering, Glenna traces the theme of God's presence from Genesis to Revelation and shows what it means for us in our own daily joys and struggles.
God's presence among his people set him apart from the pagan gods of ancient times. His presence on earth as God Incarnate split history in two. And today his presence is one of the most significant means of his goodness to us.
Endorsements
"A truly refreshing read that has forever changed my perspective on suffering."
—Sara Wallace, Author, For the Love of Discipline and Created to Care
"I commend this book to all those who are seeking the secret to experiencing the nearness of God in the darkest of places."
—Brian Croft, Senior Pastor, Auburndale Baptist Church, Louisville
"A discovery of new and more meaningful ways that God is always near and good and faithful and kind and enough."
—Kristie Anyabwile, Editor, His Testimonies, My Heritage
"I found a fellow sojourner and was reminded of a faithful shepherd in The Promise Is His Presence."
—Gillian Marchenko, Author, Still Life: A Memoir of Living Fully with Depression
The Author
---
P&R's Reformed Academic Dissertation (RAD) series consists of top-tier dissertations (Ph.D., Th.D., D.Min., and Th.M.) that advance biblical and theological scholarship by making distinctive contributions in the areas of theology, ethics, biblical studies, apologetics, and counseling. Dissertations in the RAD series are carefully selected, on the basis of strong recommendations by the authors' supervisors and examiners and by our internal readers, to be part of our collection. Each selected dissertation provides clear, fresh, and engaging insights about significant theological issues.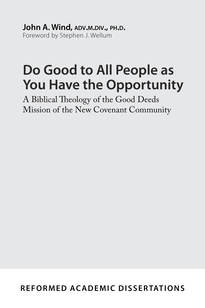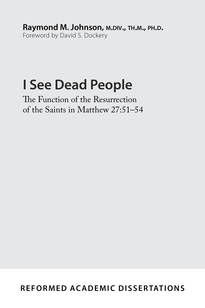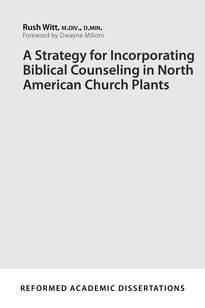 ---
Do Good to All People as You Have the Opportunity: A Biblical Theology of the Good Deeds Mission of the New Covenant Community by John A. Wind
344 pages | $39.99 | SAMPLE CHAPTER
About
This book argues for a positive, biblically rigorous vision of the local church's (and the individual Christian's) weighty responsibility to do good to all people as they have the opportunity, as well as the continuing priority of the local church's mission of verbal proclamation to those beyond the New Covenant community.
Endorsements
"This is an engaging book about the work of missions and raises the important questions about good deeds and lasting fruit."
—Owen Anderson, Professor of Philosophy and Religious Studies, Arizona State University
"As evangelicals we need to think clearly about cultural and political realities and how they relate to the gospel, to the kingdom, and to evangelism. John Wind has thought carefully and deeply about these matters, and in this clearly written work he points a way forward that should be considered by all."
—Thomas R. Schreiner, James Buchanan Harrison Professor of New Testament Interpretation, Associate Dean, The Southern Baptist Theological Seminary
"Verbal proclamation and social action: which is more important in the church's mission? In his book Do Good to All People as You Have the Opportunity, John Wind helpfully surveys a very important debate in the church and creatively shows how they fit together. He also gives us a timely admonition to use our words carefully lest we dilute the gospel."
—Donald W. Sweeting, President, Colorado Christian University
"John Wind has taken up a controversial subject with a host of practical implications for the life of the church. . . . This work will be a blessing to the church as it pursues the mission Christ has given it."
—David Vandrunen, Robert B. Strimple Professor of Systematic Theology and Christian Ethics, Westminster Seminary California
The Author