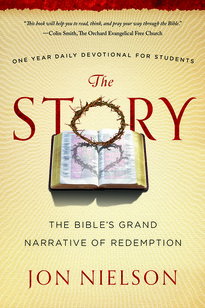 1. The Story: The Bible's Grand Narrative of Redemption, One Year Daily Devotional for Students written by Jon Nielson
384 Pages | $14.99 | Paperback
Summary: This yearlong, daily study of God's Word guides students through five acts of his grand story of redemption. Daily Scripture and devotional readings will equip students to understand the unity and development of God's story and to grow in their personal discipline of Bible study and prayer.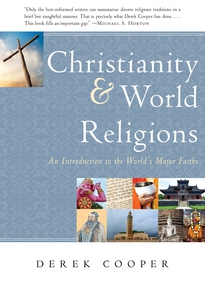 2. Christianity and World Religions: An Introduction to the World's Major Faiths written by Derek Cooper
240 Pages | $19.99 | Paperback | Textbook Layout with Color Illustrations
TABLE OF CONTENTS | SAMPLE CHAPTER
Summary: Derek Cooper examines the rival worldviews found in Hinduism, Buddhism, Confucianism and Taoism, Judaism, Islam, and irreligion. He engages these worldviews from a Christian perspective, first by showing how the biblical authors engaged other religions and then by surveying the way Christian theologians have done so. Each chapter contains six parts: (i) a creation story, (ii) the religion's historical origin, (iii) its beliefs, (iv) religious writings, (v) worship practices, (vi) as well as Christian reflections on the religion. For those who would like to read more, the appendix includes lists of helpful primary and secondary books.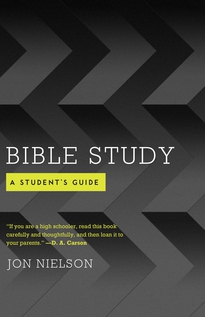 3. Bible Study: A Student's Guide written by Jon Nielson
224 Pages | $12.99 | Paperback
TABLE OF CONTENTS | SAMPLE CHAPTER
Summary: Have you ever been to a "Bible study" that didn't have much "Bible" or "study" at all? Without a proper understanding of how to do it, students can be disappointed or scared away from studying the Bible. So what is Bible study—and can it work for high schoolers?
No stranger to teaching the Bible to teenagers, Jon Nielson confirms that real, meaningful Bible study is not only possible for students, but important. He takes students seriously and expects them to take their faith seriously. Unpacking five truths about the Bible—that it is God speaking, is powerful, is understandable, is literary, and is one story—he demonstrates how the Bible should be studied and how teenagers themselves can lead that study.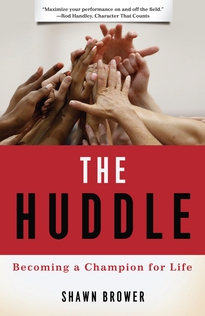 4. The Huddle: Becoming A Champion for Life written by Shawn Brower
224 Pages | $14.99 | Paperback
VIDEO | TABLE OF CONTENTS | SAMPLE CHAPTER
Summary: Nothing can motivate, challenge, and inspire a team to greatness more than teammates who are fully dedicated to each other. But this relationship doesn't happen on its own. Shawn Brower calls on his 20 years of high school and club coaching experience to demonstrate the secrets to training and building better performance as a team. In this guidebook, teams will find:
True accounts and quotes from famous Christian athletes
Personal evaluation questions to help players focus on both their individual and team performance
Scripture quotations that have inspired real athletes
Examples from a wide variety of sports, applying the lessons to any team
Learn from Coach Brower how to develop the discipline you will need to succeed both as an athlete and in the rest of life.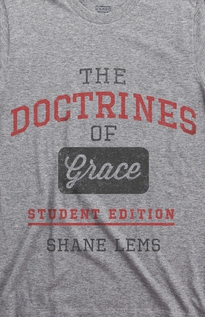 5. The Doctrines of Grace: Student Edition written by Shane Lems
144 Pages | $10.99 | Paperback
TABLE OF CONTENTS | SAMPLE CHAPTER
Summary: A guide for young teens explaining in twelve lessons the biblical and historical basis of TULIP (Total depravity, Unconditional election, Limited atonement, Irresistible grace, Perseverance of the saints). Includes application, discussion questions, and class resources.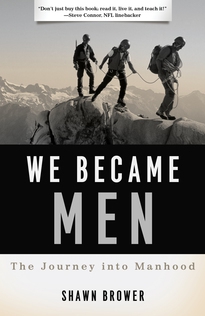 6. We Became Men: The Journey into Manhood written by Shawn Brower
240 Pages | $14.99 | Paperback
TABLE OF CONTENTS | SAMPLE CHAPTER
Summary: Life is a journey – a journey of adventure, discovery, risk, and revelation. Yet, if you are like most young men, you have never been invited to set out on this journey – have never been guided to discover who you are, what you should pursue, and who you can become.
This book is the invitation you have been waiting for: a guide that affirms and validates young men and empowers them to pursue manhood from a biblical perspective. It will give you clear vision and direction for your life in vital, life-changing areas such as performance, temptations, relationships, idols, boredom with life, and much more. Take on the challenge to be a courageous man of action and feel more free and alive than you have ever imagined.
FICTION:
The Dark Harvest Trilogy written by Jeremiah W. Montgomery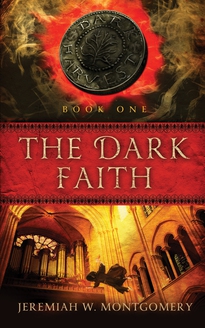 368 Pages | $14.99 | Paperback

Summary: An epic struggle against evil commences as Morumus, a devout monk, seeks to unearth the truth of the Dark Faith. But while he seeks a weapon against it, dark currents drag him toward a dangerous conspiracy . . .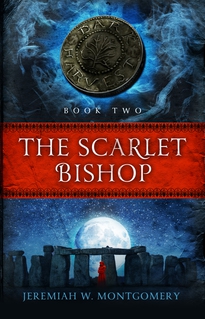 2. The Scarlet Bishop: Book Two

304 Pages | $14.99 | Paperback

Summary: War looms as Morumus and Oethur, narrowly escaping the Red Order, seek Urien's help to decipher the secret of the ancient Bone Codex. All the while the Dark Faith's shadow continues to spread . . .
3. The Threefold Cord: Book Three

To be released July 2014…
====================================================================
Like us on Face­book: P&R Pub­lish­ing
Fol­low us on Twit­ter: @prpbooks
====================================================================