Here is the list of our upcom­ing books that will be released in April and May.
---
APRIL
Give Them Truth: Teach­ing Eter­nal Truths to Young Minds by Starr Meade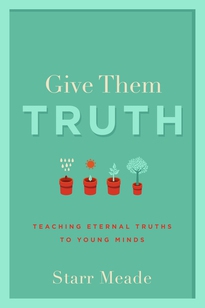 224 pages | List Price: $14.99 | Paperback
Sum­mary: How do you pre­pare your kids for life's ups and downs? How do you push back the harm­ful mes­sages of our cul­ture? How do you help your kids get to know God?
Starr Meade encour­ages par­ents to impart a robust the­ol­ogy to their chil­dren, a firm knowl­edge of God that will pre­pare them for what­ever life has in store. When we impart the eter­nal truths of Scrip­ture to our chil­dren, we give them some­thing to love and live by.
Like math and sci­ence, read­ing and gram­mar, piano lessons and soc­cer prac­tice, God's Word takes time to learn and under­stand. Where do par­ents and teach­ers begin? Here is a resource that will guide you and your chil­dren into the core doc­trines of the Chris­t­ian faith. Along the way, you will find that teach­ing your kids about God deep­ens your own under­stand­ing. It's never to late to learn, so jump with them head­first into the bib­li­cal and doc­tri­nal knowl­edge they need.
The New Man: Becom­ing a Man After God's Heart by Daniel M. Doriani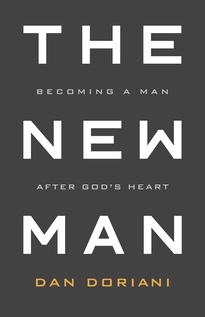 320 pages | List Price: $14.99 | Paper­back
Sum­mary: Dan Dori­ani under­stands the chal­lenges of being a man, and he knows you don't need more man-made lists to excel as a hus­band, father, or leader. The new man in Christ is shaped by know­ing God through his Word, because the way of a godly man is the way of his God.
With a focus on hon­ing char­ac­ter rather than fol­low­ing tech­niques, Dori­ani seeks out the bib­li­cal pat­tern for mas­culin­ity that tran­scends cul­ture. Dis­cover how you can reflect God's char­ac­ter in mar­riage, friend­ships, wealth, work, fit­ness, play, and more. You won't find check­lists for self-improvement (or three ways to grill a steak), but you will find clar­ity, insight, hon­esty, encour­age­ment, and free­dom in the Man who is ulti­mately our Sav­ior, not just our exam­ple. You'll even find ideas for games to play with your kids!
Each chap­ter includes ques­tions for group study or dis­cus­sion with spouses. This is a revised and expanded edi­tion of The Life of a God-Made Man (Cross­way, 2001).
Piety: The Heart­beat of Reformed The­ol­ogy by Joel R. Beeke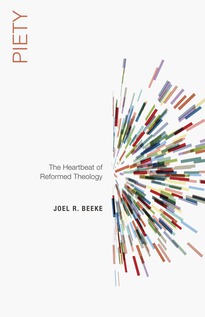 40 pages | List Price: $4.99 | Book­let
Sum­mary: When was the last time you thought about being pious? The word tends to make us think of hav­ing a "holier-than-thou" atti­tude. But this neg­a­tive view strays far from piety's begin­nings. Joel Beeke reclaims the Reform­ers' vision for an attrac­tive piety rooted in the knowl­edge of God and our union with Christ. Focus­ing on both mind and soul, he offers prac­ti­cal ways to cul­ti­vate a vibrant piety, help­ing you grow in Christ­like­ness and in your rev­er­ence and love for God. Bring har­mony between your doc­trine and prac­tice, and bring glory to God as he cul­ti­vates the fruit of the Spirit in your life.
The Heart of the Gospel: God's Son Given for You by Sin­clair B. Ferguson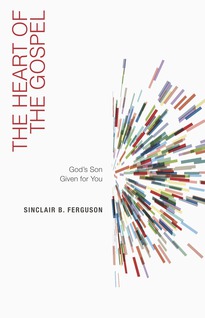 24 pages | List Price: $4.99 | Book­let
Sum­mary: How do we know that God always does what is best for us? Focus­ing on Romans 8:32, Sin­clair Fer­gu­son points us to the heav­enly Father who refused to spare his own Son—and the Son who was obe­di­ent in aton­ing in our place for our sins. If this is who God is, we can con­fi­dently say he is for us.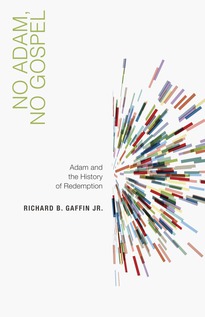 32 pages | List Price: $4.99 | Booklet
Sum­mary: Doubts and denials swarm the bib­li­cal teach­ing that humans descend from an his­tor­i­cal pair, Adam and Eve. Chris­tians who enter­tain these doubts also claim they are com­pat­i­ble with Chris­t­ian com­mit­ment. But is that pos­si­ble? Richard Gaf­fin shows how these denials actu­ally under­mine the entire his­tory of redemp­tion taught in Scrip­ture. With no Adam, there is no gospel.
MAY
George White­field: A Guided Tour of His Life and Thought by James L. Schwenk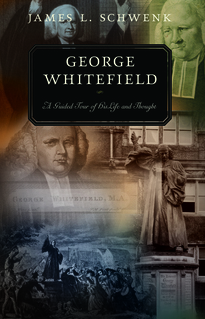 224 pages (esti­mate) | List Price: $14.99 | Paper­back |
Sum­mary: James L. Schwenk writes on the life of the most sig­nif­i­cant trav­el­ing preacher in North America's Great Awak­en­ing and one of the most impor­tant in Britain's eighteenth-century revival, George White­field. This is a con­cise biog­ra­phy on Whitefield's life from his early child­hood in Glouces­ter, Eng­land, to his con­ver­sion at Oxford Uni­ver­sity through the influ­ence of Charles Wes­ley, to his many mis­sion­ary trav­els through­out the Amer­i­can colonies, to his death in New­bury­port, Mass­a­chu­setts. Schwenk com­pletes the pic­ture with writ­ings from orig­i­nal sources—including Whitefield's friends and con­tem­po­raries such as John Wes­ley and Ben­jamin Franklin—and excerpts from Whitefield's writ­ings. Includes cor­re­spon­dence with John Wes­ley and three full-length sermons.
Walk­ing with Jesus through His Word: Dis­cov­er­ing Christ in All the Scrip­tures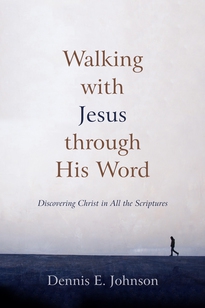 320 pages (esti­mate) | List Price: $16.99 | Paperback
Sum­mary: What con­nects the whole Bible into one pur­pose­ful story?
Den­nis John­son takes read­ers of the Bible on a jour­ney of dis­cov­ery through the Old and New Tes­ta­ments, point­ing out a net­work of trails in the text. These are recur­ring themes that link dif­fer­ent parts of the Bible to Jesus the Christ, the ful­filler of God's promises and redeemer of God's people.
Den­nis empha­sizes how each bib­li­cal pas­sage must be read in its close and canon­i­cal con­texts, reveal­ing the Bible's iden­tity as a book about a relationship—the covenant between God and his peo­ple. This helps us to see Christ and his mis­sion as a pat­tern that emerges nat­u­rally through­out the tapes­try of Scripture.
God embed­ded in Israel's his­tory events, indi­vid­u­als, insti­tu­tions, and offices that fore­shad­owed Christ, his sav­ing work, and his church. Those land­marks point the way to Jesus, who reveals the Father, rec­on­ciles us by his sac­ri­fice, and rules us by his Word and Spirit.
Ham­mer of the Huguenots by Dou­glas Bond
[Cover not final­ized yet]
240 pages (esti­mate) | List Price: $11.99 | Paper­back | Series: Heroes & History
Sum­mary: Philippe, an orphan ship­wright appren­tice in sixteenth-century France, is per­plexed by the intense reli­gious con­flict rag­ing about him. While his friends Mau­rice and Sophie cling to the good news pro­claimed by the church Reform­ers, Philippe has not yet been per­suaded to aban­don the teach­ings of the state church in which he was raised. The gospel sounds lib­er­at­ing at times, but can he risk believ­ing when per­se­cu­tion and blood­shed inevitably fol­low? As Huguenot com­mu­ni­ties are mas­sa­cred and full-scale war­fare breaks over France, Philippe must decide once and for all where his loy­al­ties lie. The choices he and his friends make in these vio­lent times may cost them everything.
The­o­log­i­cal Fit­ness: Why We Need a Fight­ing Faith by Aimee Byrd
[Cover not final­ized yet]
192 pages (esti­mate) | List Price: $12.99 | Paperback
Sum­mary: Your spir­i­tual life should be a bat­tle! The writer of Hebrews tells us to "hold fast to the con­fes­sion of our hope with­out waver­ing" (10:23 ESV). What (and whom) do we need to meet this chal­lenge? How does sim­ply "hold­ing fast" turn into such a work­out of faith? Author and blog­ger Aimee Byrd invites us to join her in some "the­o­log­i­cal fit­ness" train­ing as she unpacks our call to per­se­ver­ance and explores the great metaphor that phys­i­cal fit­ness lends to the­ol­ogy. Learn about the "fight­ing grace" God has given us, and dis­cover how we are equipped to live lives of obe­di­ence even amidst the suf­fer­ing and irri­ta­tions of ordi­nary life.
The Flow of the Psalms: Dis­cov­er­ing Their Struc­ture and The­ol­ogy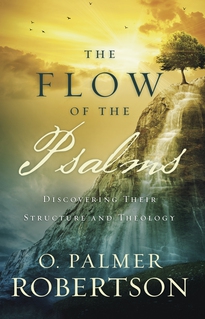 304 pages (esti­mate) | List Price: $21.99 | Paperback
Sum­mary: For cen­turies the book of Psalms has been read as a ran­dom col­lec­tion of indi­vid­ual poems with no dis­cernible pat­tern of inten­tional arrange­ment.  Augus­tine referred to the orga­ni­za­tion of the psalms as a "mighty mys­tery". Recent Old Tes­ta­ment stud­ies insist that each psalm is not to be inter­preted in view of its posi­tion in the over­all book or by the psalms that bor­der it. Yet O. Palmer Robert­son shows that there is a clear redemptive-historical pro­gres­sion that devel­ops through­out the five books of the psalms. In addi­tion, struc­tural ele­ments such as the place­ment of acros­tic psalms, strate­gic cou­plings of a Mes­sianic psalm with a Torah psalm, and the group­ing of psalms by top­ics indi­cate an inten­tional struc­tur­ing. The uncov­er­ing of these var­i­ous ele­ments enables the lover of the psalms to get a grasp on the whole of the Psalter along with a fuller appre­ci­a­tion of each indi­vid­ual psalm.