Here is a recap of the 7 new releases from Jan­u­ary & February.
---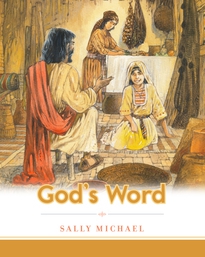 128 pages

List Price: $16.99

Sub­ject: Chil­dren Non-Fiction

Paper­back | Fully Illustrated
Sum­mary: This full-color illus­trated primer teaches chil­dren what the Bible is, what it says, and why we can trust God's true, pow­er­ful Word. In easy-to-understand lan­guage, chil­dren will learn impor­tant the­o­log­i­cal con­cepts like the author­ity, inspi­ra­tion, infal­li­bil­ity, and inerrancy of Scrip­ture. Each chap­ter includes dis­cus­sion ques­tions and family-friendly activ­i­ties, mak­ing this book an excel­lent devo­tional for par­ents of young children.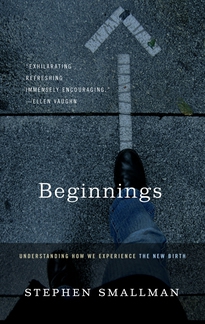 208 pages

List Price: $12.99

Sub­ject: Chris­t­ian Living

Paper­back
Sum­mary: Every true Chris­t­ian has a story to tell of God's reviv­ing work. Here Small­man stud­ies numer­ous con­ver­sion sto­ries, both bib­li­cal and con­tem­po­rary, show­ing how the Holy Spirit's work can be traced in the spir­i­tual birth of new believ­ers. In light of John 3, he gives prac­ti­cal instruc­tion on how we can serve as "spir­i­tual mid­wives" to others—assisting in their new birth.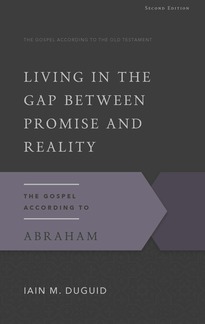 208 pages

List Price: $14.99

Sub­ject: Bible Study / Old Testament

Paper­back
Sum­mary: God made Abra­ham glo­ri­ous promises, but the patri­arch still spent years liv­ing in a gap between their ful­fill­ment and his day-to-day real­ity. We can often relate to him. Work­ing through the Gen­e­sis account, Iain Duguid shows how Abra­ham, in both his faith and fail­ure, points to Jesus and the gospel, pro­vid­ing an exam­ple and a pro­found encour­age­ment for us today.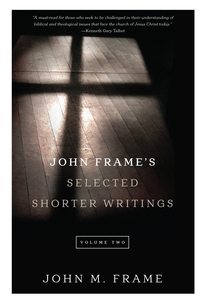 416 pages

List Price: $16.99

Sub­ject: The­ol­ogy

Paper­back
Sum­mary: Twenty-six pointed essays sum­ma­rize some of Frame's cen­tral ideas about Scrip­ture, the­o­log­i­cal edu­ca­tion, apolo­get­ics, ethics, and the church. The book begins with "Inerrancy: A Place to Live," one of Frame's short­est and clear­est pre­sen­ta­tions of this cen­tral aspect of the doc­trine of Scrip­ture. Other essays include "Why The­ol­ogy Needs Philosophy"—a pre­cur­sor to Frame's epic His­tory of West­ern Phi­los­o­phy and Theology.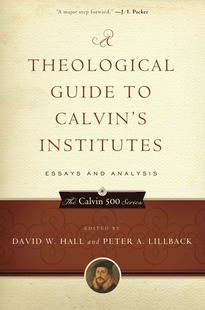 528 pages

List Price: $22.99

Sub­ject: Reformed Tra­di­tions

Paper­back
Sum­mary: A defin­i­tive, section-by-section com­men­tary that will serve as a nat­ural com­pan­ion to Calvin's Insti­tutes of the Chris­t­ian Reli­gion for classes, stu­dents, pas­tors, and oth­ers for years to come.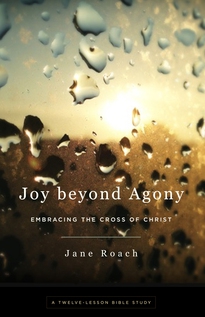 296 pages

List Price: $12.99

Sub­ject: Chris­t­ian Living

Paper­back
Sum­mary: A devo­tional com­men­tary ideal for small group dis­cus­sion and study. Each of the twelve lessons in this vol­ume explores one aspect of Jesus' cross through Bible study, appli­ca­tion ques­tions, com­men­tary, tes­ti­monies, and hymns. Our famil­iar­ity with the cru­ci­fix­ion can cause us to miss its deep teach­ing. Learn what the cross shows us about our Sav­ior and the para­doxes of Chris­t­ian liv­ing, and dis­cover the hope and joy it gives us as we face life's strug­gles and uncertainties.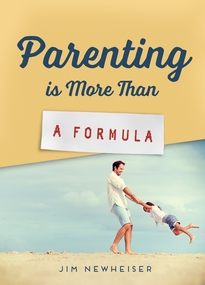 80 pages

List Price: $6.99

Sub­ject: Par­ent­ing

Paper­back | Mini-Book
Sum­mary: Jim Newheiser pro­vides insight into the many com­pet­ing par­ent­ing for­mu­las that vie for par­ents' atten­tion. He teaches par­ents how to dis­cern their value and cri­tique them against God's Word, explains why they often fail and what truly deter­mines how chil­dren turn out, and encour­ages par­ents with the only par­ent­ing plan we can trust: the gospel, which is big­ger than any formula.
---
Our mis­sion is to serve Christ and his church by pro­duc­ing clear, engag­ing, fresh, and insight­ful appli­ca­tions of Reformed theology.
---