Liv­ing in the Grip of Relent­less Grace, Sec­ond Edi­tion: The Gospel in the Lives of Isaac & Jacob by Iain M. Duguid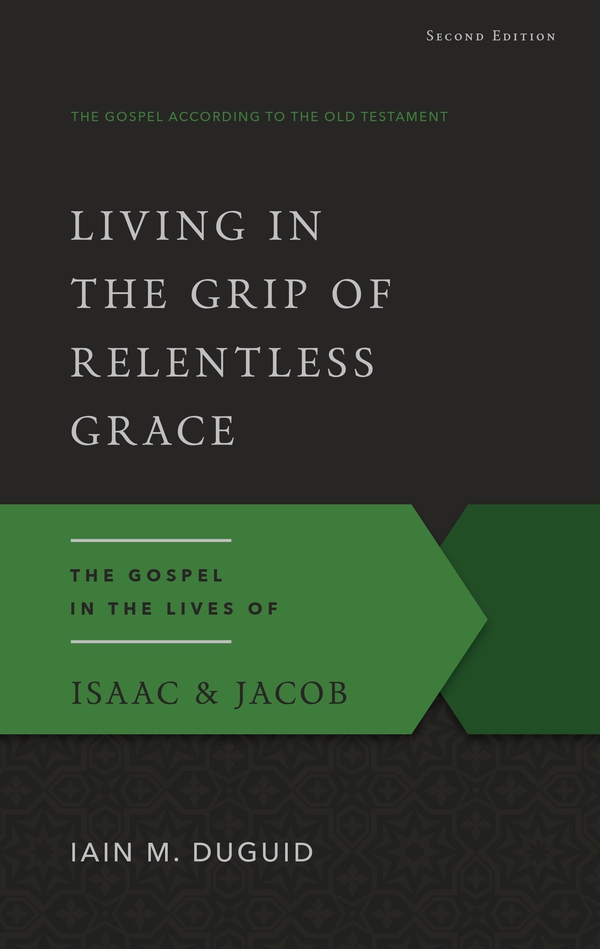 192 page | List Price: $14.99 | Series: Gospel Accord­ing to the Old Testament
Sum­mary: Isaac and Jacob's lives were sin­ful and messy—but God still used them. This encour­ag­ing study shows us that the gospel is vic­to­ri­ous through God's grace, not our flawed efforts.
About the Author:
Iain M. Duguid (PhD, Uni­ver­sity of Cam­bridge) is pro­fes­sor of Old Tes­ta­ment at West­min­ster The­o­log­i­cal Sem­i­nary, Philadel­phia. He has writ­ten numer­ous works of bib­li­cal expo­si­tion, includ­ing Daniel and Esther & Ruth in the Reformed Expos­i­tory Com­men­tary series, Ezekiel in the NIV Appli­ca­tion Com­men­tary series, and Num­bers in the Preach­ing the Word series.
About the Series:
The Gospel Accord­ing to the Old Tes­ta­ment series illu­mi­nates the good news of our Sav­ior in the Old Tes­ta­ment books. Here you will find thought­ful, Christ-focused the­ol­ogy at an acces­si­ble level. These vol­umes are writ­ten pri­mar­ily for pas­tors and laypeo­ple, not schol­ars. They are designed in the first instance to serve the church, not the academy.
What Others Say About This Series: 
Other Books in The Gospel According to the Old Testament Series:
---
Our mis­sion is to serve Christ and his church by pro­duc­ing clear, engag­ing, fresh, and insight­ful appli­ca­tions of Reformed theology.
---