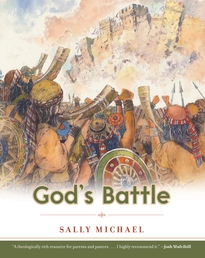 1. God's Bat­tle by Sally Michael
Price: $16.99

Page Count: 128

Sub­ject: Youth Devotional

Paper­back | Color Illustrated
Sum­mary: Sally Michael equips par­ents to teach their chil­dren about the fight of faith. In this full-color, illus­trated "bat­tle plan," she intro­duces chil­dren to the state of their hearts and to the many spir­i­tual bat­tle­grounds within us and with­out. She encour­ages chil­dren to be fight­ers, giv­ing them a bib­li­cal bat­tle strat­egy to depend on God, resist the enemy, and stand strong!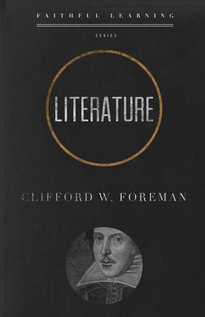 2. Lit­er­a­ture by Clif­ford W. Foreman
Price: $4.99

Page Count: 48

Sub­ject: Chris­t­ian Living

Book­let
Sum­mary: Chris­tians don't always trust lit­er­a­ture, but God used it to reveal him­self. This explo­ration of lit­er­a­ture and its forms, using respected authors' exam­ples, shows us its beauty and scrip­tural value.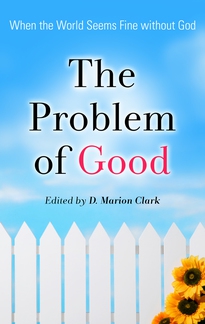 3. The Prob­lem of Good: When the World Seems Fine with­out God edited by D. Mar­ion Clark
Price: $14.99

Page Count: 192

Sub­ject: Chris­t­ian Living

Paper­back
Sum­mary: If Chris­tian­ity is true, why do many peo­ple seem to live moral, ful­fill­ing lives out­side the gospel? How do we evan­ge­lize peo­ple who seem more upright than we are? How should we respond to unbe­liev­ers' con­tri­bu­tions to cul­ture and society?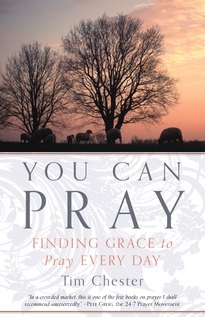 4. You Can Pray: Find­ing Grace to Pray Every Day by Tim Chester
Price: $12.99

Page Count: 176

Sub­ject: Chris­t­ian Living

Paper­back
Sum­mary: Tim Chester shows us how, through Christ, we can become great "pray-ers" when we know three key truths about God: the Father loves to hear us pray, the Son makes every prayer pleas­ing, and the Spirit helps us to pray. Prayer is like a child's ask­ing her father for help—and that's not beyond any of us.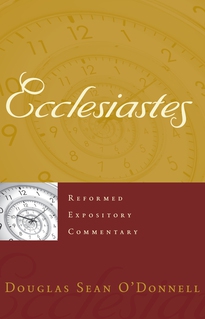 5. Eccle­si­astes by Dou­glas Sean O'Donnell
Price: $22.99

Page Count: 272

Sub­ject: Bib­li­cal Stud­ies | Commentary

Hard­cover 
Sum­mary: Jesus Christ—the true embod­i­ment of wisdom—crushed the curse of death on the cross, brought hope through his res­ur­rec­tion, and will bring jus­tice at his return. Dou­glas O'Donnell shows that the only way that Eccle­si­astes is made clear is in light of the cru­ci­fied, risen, and return­ing Christ. Under­stand­ing this will lead us to grate­ful obe­di­ence, steady con­tent­ment, and sur­pris­ing joy.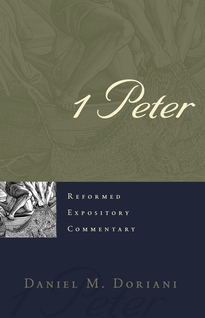 6. 1 Peter by Daniel M. Doriani
Price: $24.99

Page Count: 288

Sub­ject: Bib­li­cal Stud­ies | Commentary

Hard­cover 
Sum­mary: Daniel Dori­ani explores how Peter presents both the effec­tive work of Jesus for us and his per­sonal work in us—and how this enables us to live faith­fully amidst trials.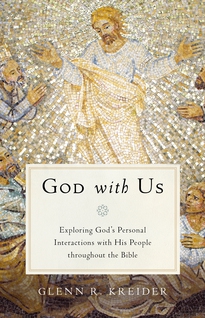 7. God with Us: Explor­ing God's Per­sonal Inter­ac­tions with His Peo­ple through­out the Bible by Glenn R. Kreider
Price: $14.99

Page Count: 240

Sub­ject: The­ol­ogy

Paper­back
Sum­mary: This explo­ration of God's humil­ity in how he relates to his creation—not just in Christ, but through­out the Bible—helps us under­stand our own need for humil­ity and service.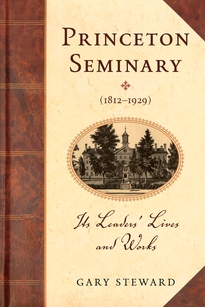 8. Prince­ton Sem­i­nary (1812–1929): Its Lead­ers' Lives and Works by Gary Stew­ard
Price: $15.99

Page Count: 336

Sub­ject: Church His­tory

Paper­back
Sum­mary: Many mod­ern philo­soph­i­cal ideas, and Chris­t­ian responses to them, were for­mu­lated at the time of "Old Prince­ton." Gary Stew­ard intro­duces us to the great men of Prince­ton The­o­log­i­cal Sem­i­nary from its found­ing to the early twen­ti­eth century—together with some of their most impor­tant writ­ings. While com­mem­o­rat­ing the legacy of Old Prince­ton, this book also places the sem­i­nary in its his­tor­i­cal and the­o­log­i­cal contexts.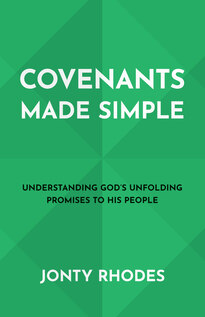 9. Covenants Made Sim­ple: Under­stand­ing God's Unfold­ing Promises to His Peo­ple by Jonty Rhodes
Price: $12.99

Page Count: 192

Sub­ject: The­ol­ogy

Paper­back
Sum­mary: What do the var­i­ous covenants given through­out the Bible mean to us? Are they rel­e­vant to our lives? Jonty Rhodes shows us how covenants carry the Bible's story from start to fin­ish and ulti­mately give root to the gospel of sal­va­tion by grace. Covenants mat­ter! Redis­cover the Bible's uni­fied covenan­tal story and its unfold­ing mes­sage through­out Scripture.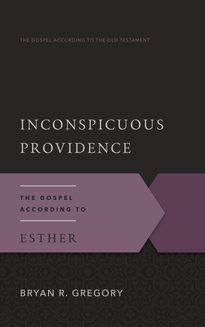 10. Incon­spic­u­ous Prov­i­dence: The Gospel Accord­ing to Esther by Bryan R. Gregory
Price: $14.99

Page Count: 224

Sub­ject: Bib­li­cal Studies

Paper­back
Sum­mary: Esther sur­prises us by never men­tion­ing God or his inter­ven­tion. Yet we our­selves are famil­iar with not expe­ri­enc­ing divine inter­ven­tion in our sec­u­lar world. Where is God in it all?
_____________________________________________________________________________
Our mis­sion is to serve Christ and his church by pro­duc­ing clear, engag­ing, fresh, and insight­ful appli­ca­tions of Reformed theology.
_____________________________________________________________________________