Written to equip and strengthen laypeople in their defense of the faith, Christian Answers to Hard Questions challenges contemporary opposition to Christianity with concise, practical answers.

Pages: 32
Price: $4.99
Booklet
Summary:
In our world things are not the way they are supposed to be. If God is perfect, loving, and powerful, why does he allow this world to be so painful and imperfect? Scripture provides satisfying answers to these questions.
"Edgar gives wise counsel in sorting through major issues about evil. Using a biblically grounded worldview, he ably distinguishes evil as an intrusion into a world that God originally created good and shows the inadequacy of modern materialism. He gives hope on the basis of Christ's work of redemption. He also provides useful guidance about the death and suffering of animals and about science."

– Vern S. Poythress, Professor of New Testament Interpretation, Westminster Theological Seminary, Philadelphia

Pages: 40
Price: $4.99
Booklet
Summary:
Can we still believe in a historical Adam? Vern Poythress offers a theologically and scientifically informed evaluation of the claims that genetic analyses show Adam could not have existed.
"Poythress boldly and knowledgeably tackles some of the scientific reasoning that has been used to argue that humans are nothing more than advanced apes. . . . He exemplifies the right use of critical thinking in science and in faith."

– C. John Collins, Professor of Old Testament, Covenant Theological Seminary, St. Louis

Pages: 32
Price: $4.99
Booklet
Summary:
To many, the only remaining certainty in our world is uncertainty. Pluralism has convinced us that unchanging truth, if it exists at all, is entirely beyond our grasp. All we are left with is a circular argument in which all the answers come from us. Only the authoritative voice of Scripture can dispel such clouds of doubt and confusion. Garner shows us that we
can
know truth, and know it with assurance.
"Rich in thought and vivid in style . . . deftly leads us through soem of the most important questions a person can ever ask."

– Guy Prentiss Waters, Professor of New Testament, Reformed Theological Seminary, Jackson, MS
Other booklets in the Christian Answers to Hard Questions series: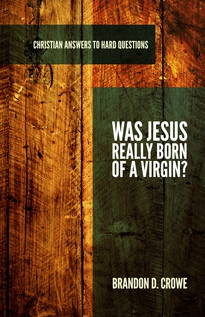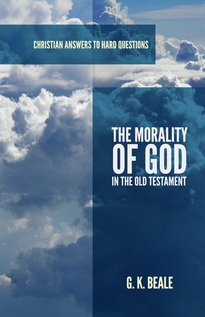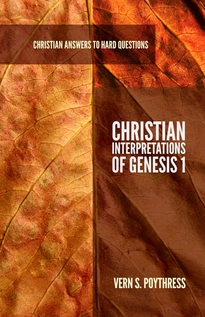 _________________________________________________________________________________
Like us on Face­book: P&R Pub­lish­ing
Fol­low us on Twit­ter: @prpbooks
_________________________________________________________________________________