We have just released the new edition of From Age to Age by Keith Mathison. This is now a paperback book which allowed us to lower the list price by 25% – which lowered the price from $39.99 down to $29.99.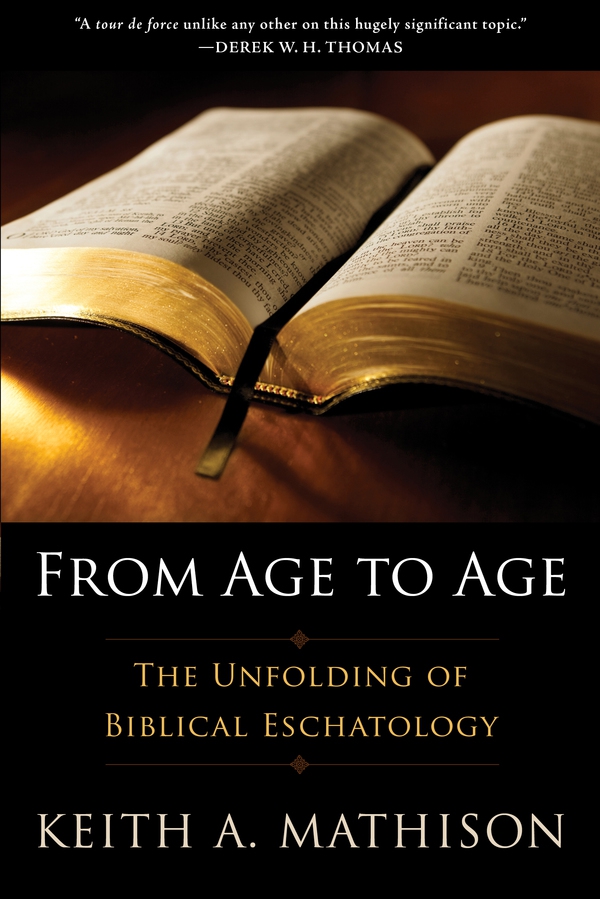 From Age to Age: The Unfolding of Biblical Eschatology by Keith Mathison
Pages: 832 | Paperback | List Price: $29.99
Summary: Readers will only understand a book's final chapter if they have understood all that came before it. Likewise, "in order to understand biblical eschatology," writes Keith Mathison, "we must understand the entire Bible."
From Age to Age looks not only at the fulfillment of God's purposes at the end of history, but also at the stages along the way. The millennium and second coming of Christ are eschatologically important—but Christ's first coming was the beginning of the end. Deftly working through each book of the Bible, Mathison traces God's preparations throughout redemptive history, which have laid everything in place for the last day.
About the Author:
Keith A. Mathison (MA, Reformed Theological Seminary; PhD, Whitefield Theological Seminary) is dean of the Ligonier Academy of Biblical and Theological Studies and an associate editor of Tabletalk magazine at Ligonier Ministries. He is the author of numerous books. He is editor of When Shall These Things Be: A Reformed Response to Hyper-Preterism and associate editor of The Reformation Study Bible. He lives in Lake Mary, Florida, with his wife and children.
Other books by Keith Mathison: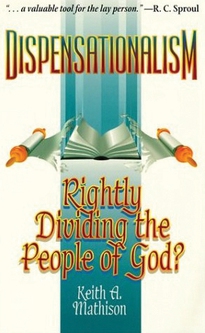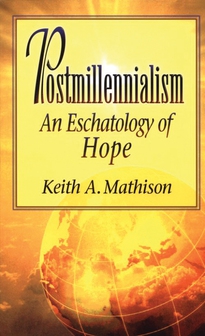 Dispensationalism: Rightly Dividing the People of God?
176 pages
$12.99
Summary: This concise examination of dispensationalism dispels much current confusion by clarifying the most central and problematic teachings of dispensationalists in the light of Scripture and historic Reformed theology.
Postmillennialism: An Eschatology of Hope
304 pages
$17.99
Summary: The promises of the gospel offer hope of a brighter future for the families and nations of the earth. Mathison's an optimistic eschatology supported by biblical, historical, and theological considerations.
Given For You: Reclaiming Calvin's Doctrine of the Lord's Supper
392 pages
$19.99
Summary: The primary purpose of this book is to introduce, explain, and defend a particular doctrine of the Lord's Supper—the doctrine taught by John Calvin and others.
Table of Contents – Click HERE
When Shall These Things Be?: A Reformed Response to Hyper-Preterism
400 pages
$17.99
Summary: Pratt, Kistemaker, Strimple, and others refute the teaching that all biblical prophecy (second coming, general resurrection, and final judgment) was fulfilled in the first century.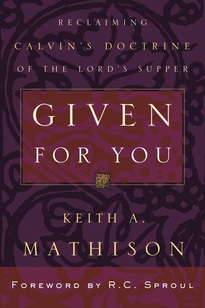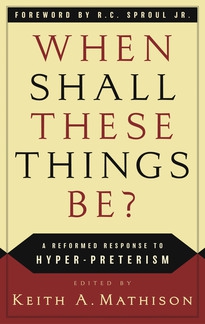 _______________________________________________________________________________
Our mis­sion is to serve Christ and his church by pro­duc­ing clear, engag­ing, fresh, and insight­ful appli­ca­tions of Reformed theology.
_______________________________________________________________________________