Parenting Is More than a Formula by Jim Newheiser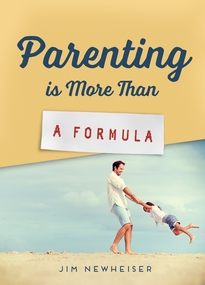 64 pages | List Price: $6.99 | Mini-book (Trim size: 4 1/2 x 6 1/4)
Summary: Jim Newheiser provides insight into the many competing parenting formulas that vie for parents' attention. He teaches parents how to discern their value and critique them against God's Word, explains why they often fail and what truly determines how children turn out, and encourages parents with the only parenting plan we can trust: the gospel, which is bigger than any formula.
About the Author:
Jim Newheiser is pastor of Grace Bible Church, Escondido; director of the Institute for Biblical Counseling and Discipleship; lecturer in practical theology at Westminster Seminary in California; NANC fellow; and a board member of FIRE. He is also the co-author of You Never Stop Being a Parent: Thriving in Relationship with Your Adult Children.
More than a Formula
What Others Say About This Book:
"Jim Newheiser has given us a little gem of parenting wisdom and grace in this booklet! Don't be fooled by the size, because the content is rich and radical. Jim cuts through all the fog and hype of so much of the Christian parenting materials and . . . brings clarity to what we as parents can and should do."
— Brad Bigney, Senior Pastor, Grace Fellowship Church, Florence, Kentucky
_____________________________________________________________________________
Our mis­sion is to serve Christ and his church by pro­duc­ing clear, engag­ing, fresh, and insight­ful appli­ca­tions of Reformed theology.
_____________________________________________________________________________