The following is a recap of the 3 titles that were released in August.
---
1. Compassion: Seeing with Jesus' Eyes by Joshua Mack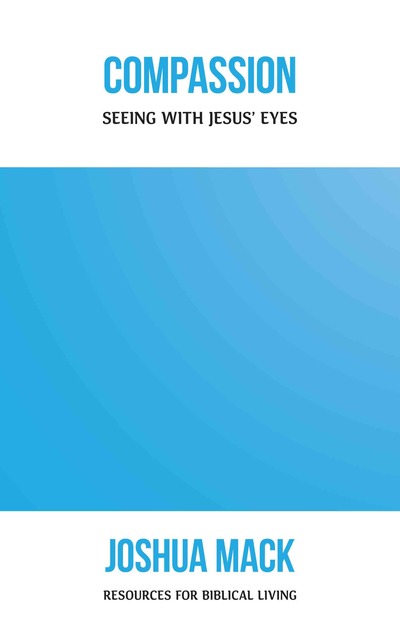 48 pages | $4.99 | Series: Resources for Biblical Living | Booklet | Subject: Counseling
Summary: Compassion is the emotion most frequently attributed to Jesus in the Gospels. But compassion is more than an emotion—it is a God-centered, God-inspired way of looking at the world. God commands us to love, so compassion is not an option! "We should not try to serve people without a love for God. We must not try to serve God without a love for people," writes Joshua Mack. Using Jesus and Paul as our examples, Mack shows why compassion is central to our profession of faith and gives practical starting points for treating others as God desires.
Endorsements
"Mack has given us an excellent primer on compassion. He roots compassion in the grace and enablement of the gospel, developing the necessary implication of being an object of mercy. Clear, concise, honest, practical—this is a must read."
—Tedd Tripp, President, Shepherding the Heart Ministries
"One of my very favorite books. I am deeply concerned about a spirit in the church that values faithful expressions of truth above faithful expressions of care. . . . Neither of these trumps the other, and Joshua Mack's excellent book helps us to learn the lesson."
—Heath Lambert, Executive Director, The Association of Certified Biblical Counselors
---
2. Modesty: More than a Change of Clothes by Martha Peace & Kent Keller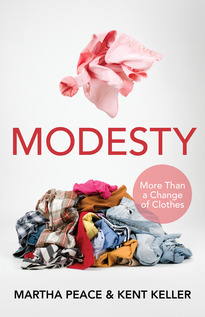 176 pages | $12.99 | Paperback | Subject: Youth (Girls)
Summary: Modesty might seem like a "gray area," but it should matter to us because it matters to God! In the Bible, immodesty is forbidden for reasons that go beyond mere outward appearance. Martha and Kent write to teen girls in alternating sections, helping them to identify immodesty's causes and consequences, detect legalism, and seek modesty in their actions and dress. Includes discussion questions.
Endorsements
"It is refreshing to see the topic of modesty elevated to the importance that it deserves!"
—Mary K. Mohler, Director, Seminary Wives Institute
"A God-centered, gospel-saturated, and practical guide to the uncomfortable topic of modesty."
—Brian H. Cosby, Author, Giving Up Gimmicks
"Martha and Kent carefully apply the Bible's teaching on the heart of modesty. We highly recommend it to you."
—John and Lynn Crotts, Faith Bible Church
---
3. Tangle: The Quest for Truth, Book 4 by Brock Eastman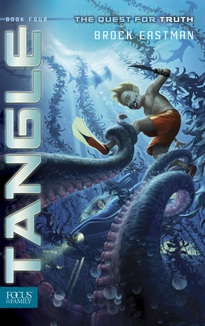 448 pages | $12.99 | Series: The Quest for Truth | Paperback | Subject: Fiction, Adventure & Suspense
Summary: "Rescuer," Mason cried in his mind. "Save me!"
The Wikk kids have been separated on their quest to find humanity's home planet. Reunited with his parents, Mason makes new friends and clashes with old enemies on board the sinister Übel ship, the Black Ranger. Meanwhile, Oliver, Tiffany, and Austin race to rescue their friend Ashley from a toxic moon—but they soon find themselves in more trouble than they'd bargained for. Their newfound faith in Rescuer has changed their whole view of the universe. Will trusting the Truth help them to make sense of tangled clues and lies? How long can they keep one step ahead of their enemies?
Endorsements
"Wow! Tangle has left me wanting more. As a father and bookstore manager, I'm glad that there still is good, clean kids' fiction. I highly recommend The Quest for Truth series."
—Chris McCormick, Manager, LifeWay Christian Stores
"Read this before your friends. Full of twists, this action-packed installment in The Quest for Truth is sure to be your favorite."
—Jerel Law, author of Son of Angels series
"Tangle was a fabulous book. Through battles and plot twists, I kept wanting to read more. And a warning to all future readers: this book is very hard to put down."
—Gavin Montgomery, age 10