We had taken a break from the author interviews, but they are now back! To start off this next round of interviews we get to learn more about Kent Keller, the coauthor of Modesty: More Than a Change of Clothes.
---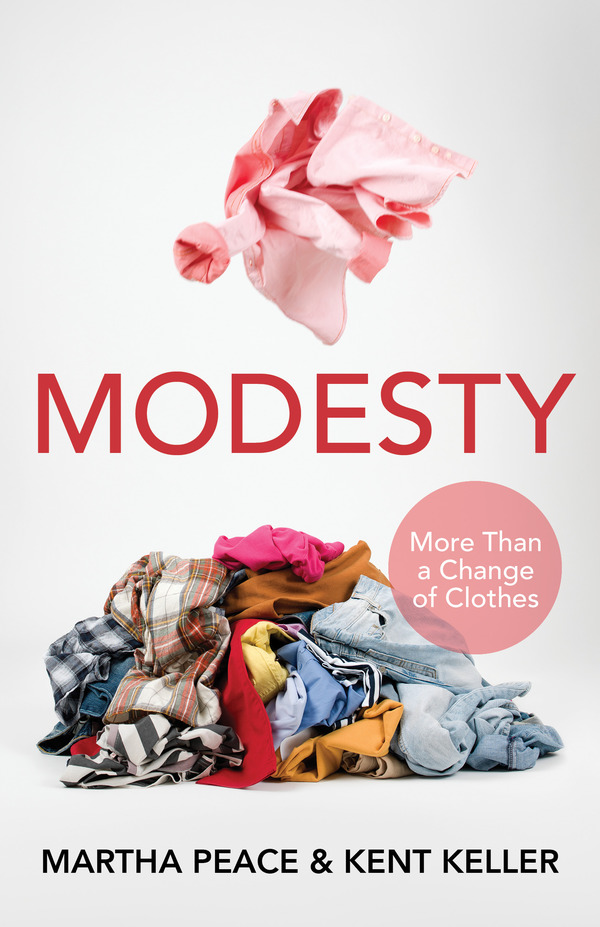 Question #1 – Tell us a little bit about yourself: where you're from, family, job, personal interests, unique hobbies, what you do in your spare time, etc.
I am from Momence, Illinois (an hour from Chicago) and went to Bible College in Lincoln, IL. In the late 80s, it was my privilege to serve as a youth pastor for five years in Perth, Western Australia, a beautiful place with delightful people. Returning to the States in 1990, I attended The Master's Seminary in Southern California. After moving to Florida for three years to serve in a new church plant, we came here to South Atlanta in 1999.
I met my bride, Alana, at my parent's church in Illinois during Christmas break when I was home from seminary. Two days short of a year from our first meeting, we were married the day after a blizzard. (This may explain, at least in part, why I have lived in warm climates ever since leaving Illinois.) God blessed us with two delightful girls, Kendal and Lauren, who grew up way too quickly and now are attending college.
I started in youth ministry in 1984 and finally graduated to work with adults in 2013. We are thankful to worship God with a wonderful congregation that is growing in our love for our Savior, one another, and the world around us.
My favorite hobby is fantasy football (without any gambling being involved, just trophies.­ I currently have three). I enjoy it so much I have to be careful not to get too involved in it. I can't imagine how challenging it would be to keep my heart pure if money were on the line. It has become a year-­round hobby that enables me to speak to anyone who is interested in the NFL. There aren't many things I know much about aside from ministry, so this can help me get a conversation going that hopefully leads to the gospel.
Question #2 – Have you always enjoyed writing?
I'm not sure I have ever really enjoyed writing. I received an A+ on a research paper in college and thought that writing wasn't that difficult until my seminary professors helped me learn what good writing looks like. Ever since then, writing has been a difficult process for me. I love the research process and organizing the material, but communicating it effectively does not come naturally. I'm very thankful for skillful and patient editors!
Question #3 – What inspired you to write this book, about this topic?
As a youth pastor, part of my responsibility involved helping young ladies to be modest. As you can imagine, this is awkward for a guy to address. Thankfully my wife normally spoke with the young ladies and I would speak with the parents. It didn't take long to realize that not everyone who loves God and His Word views modesty the same way. It became evident that the issue is complex, somewhat subjective, and sensitive. I hoped that writing a book would help me think through the issue biblically and clearly, help me to communicate the relevant aspects effectively, and possibly remove some of the awkwardness. Since it isn't merely a matter of changing clothes, I hoped the process of reading and applying the book would bring change to the heart. In God's perfect (and in some ways, humorous) providence, I left youth ministry before I was able to get the book published. It took 13 years from starting the process to being able to hold the book in my hands.
Question #4 – What advice would you give to aspiring writers?
Writing a book is hard work! It takes patience and humility. (Maybe that's part of God's reasons for me to write so that I would grow in these areas.) I have found it gratifying, sometimes even fun, and worth it all to see people appreciate and benefit from the ideas in the book. Obviously, every good gift is from God so He deserves all the glory from any good involved in this book.
Question #5 – Favorite sport to watch? Why? Favorite sport's team?
Since Michael Jordan retired, my favorite sport to watch is the NFL. It wasn't until after seminary that I could find the time to pay much attention to it. When we landed in Tampa, Florida in 1996, the Tampa Bay Buccaneers had several Christians on the team, including their coach, Tony Dungy. So even though I like a couple of other teams in the NFL, the Bucs are my favorite team. (Please don't tell my dad's cousin who played for the Pittsburgh Steelers!)
Question #6 – Favorite food?
Chocolate. ­If you run out, I can probably help you with that.
Question #7 – Favorite flavor of ice cream?
Moose tracks because it has chocolate in it!