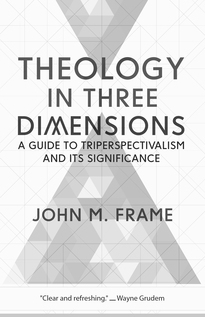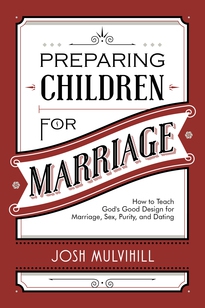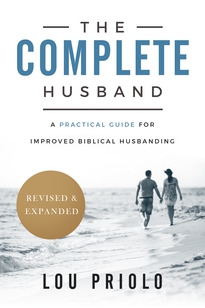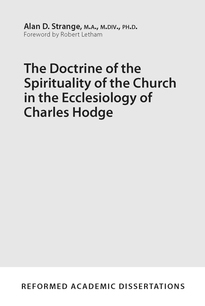 ---
---
Theology in Three Dimensions: A Guide to Triperspectivalism and Its Significance by John M. Frame
Pages: 136 | List Price: $12.99 | Paperback | SAMPLE CHAPTER
About
Because God created all things with coherent unity, everything can be understood from the perspective of everything else. We experience the world in the context of our own bodies, but every day we broaden our understanding through the perspectives of others. Meanwhile, our omniscient God is also omniperspectival. Through his revelation, he allows us a glimpse of his own divine perspective.
What does this mean for us? One valuable dimension of this reality is that theological issues can also be helpfully viewed from multiple perspectives without compromising their unity and truth. In this accessible introduction to his Bible study and theological method, John Frame teaches us to approach doctrine with situational, normative, and existential perspectives modeled on the Trinity.
Endorsements
"A clear and refreshing explanation of John Frame's insightful approach to studying the Bible (and everything else!) from three different 'perspectives.' It is the fruit of a lifetime of thinking and teaching."
—Wayne Grudem, Research Professor of Theology and Biblical Studies, Phoenix Seminary
"As one of the foremost Christian philosophers and theologians of our day, Frame argues for us to think of theology not only as the accumulation and memorization of doctrinal ideas, but also as the practical application of those ideas to hearts and lives."
—Steve Childers, President, Pathway Learning
"Frame shatters the common notion that profundity and scholarship must be long, tedious, arcane, and impractical. . . . The crisp text, usable discussion questions, handy glossary, and additional resources make this work an accessible gateway for exploring and habituating 'what God's Word requires me to do now.'"
—Jeffery J. Ventrella, Senior Counsel, Senior Vice-President, Strategic Training, Alliance Defending Freedom
About the Author
John M. Frame (AB, Princeton University; BD, Westminster Theological Seminary; MA and MPhil, Yale University; DD, Belhaven College) holds the J. D. Trimble Chair of Systematic Theology and Philosophy at Reformed Theological Seminary in Orlando and is the author of many books, including the four-volume Theology of Lordship series.
---
---
Preparing Children for Marriage: How to Teach God's Good Design for Marriage, Sex, Purity, and Dating by Josh Mulvihill
Pages: 256 | List Price: $16.99 | Paperback | SAMPLE CHAPTER
About
"My kids are way too young to be thinking about dating and marriage already! Why would I begin 'the talk' now, before they've even started asking questions?"
Many parents find it difficult to broach these topics with their children, especially in age-appropriate ways. But our choice is no longer between teaching them now or later—if we do not reach them first, our culture is happy to step in with messages of its own. Someone is going to shape our children's beliefs—so the time to start biblical conversations is now!
In this foundation-laying book, Josh Mulvihill offers theological training for a critical area of parenting. He walks parents through how to begin conversations, then teaches them God's purpose for dating, marriage, and sex so they can pass this teaching on to their children.
The Bible says children are never too young to learn God's plan for this area of their lives . . . so prepare yourself to prepare them for one of the most important decisions they will ever make.
Endorsements
"Wow! What a great book to empower parents to have early-and-often discussions with their children about love, sex, and marriage."
—Scott Turansky, Cofounder, National Center for Biblical Parenting
"Josh Mulvihill has given parents an invaluable resource to help them present a biblical worldview of sexuality, marriage, and dating to their children."
—Marty Machowski, Family Life Pastor, Covenant Fellowship Church, Glen Mills, Pennsylvania; Author, The Ology
"Josh Mulvihill's approach is straight from the Bible, full of great insight and advice, and incredibly helpful."
—Larry Fowler, Founder, The Legacy Coalition
About the Author
Josh Mulvihill is the executive director of church and family ministry at Renewanation, which trains children to develop a biblical worldview. He has also served as a pastor for nearly twenty years and is a founding member of the Legacy Coalition and Roots Kids Worship. He is the author of Biblical Grandparenting and the Rooted Kids curriculum and is the editor of Equipping Grandparents. Josh is married to Jen, and they have five children.
---
---
The Complete Husband, Revised and Expanded: A Practical Guide for Improved Biblical Husbanding by Lou Priolo
Pages: 320 | List Price: $17.99 | Paperback | SAMPLE CHAPTER
About
Being a consistently biblical husband is not for the faint of heart! God has given husbands huge responsibilities to their wives, but the good news is that God also gives husbands the grace and resources to obey his commands. In The Complete Husband, experienced biblical counselor Lou Priolo delves deep into the skills, goals, and attitudes a God-honoring husband must develop, giving practical advice throughout. If you've ever wondered how to best protect, please, and lead your wife, how to communicate with her, how to disagree with her—even how to talk to her!—you will find comprehensive guidance here. Yes, being a biblical husband is not for the faint of heart—but those who boldly follow God's Word will reap great and lasting benefits in their marriages.
Endorsements
"Fills a large, empty space on the pastor's and parent's resource shelf. It is simple without being shallow and comprehensive without being tedious. A man will find solid, biblical counsel here on how to know and love his wife. A book to read and return to often."
—Tedd Tripp, Author of Shepherding a Child's Heart and Instructing a Child's Heart
"A great book about being a great husband. And now, with its updated text, plus application questions and exercises, it's even better."
—Amy Baker, Instructor and Counselor at Faith Biblical Counseling
"This practical book helps husbands to love their wives as Christ loves his church, treating such topics as loving leadership, communication, and sexual relations. Oh—and wives are encouraged to read it also."
—Jay Adams, Author of Competent to Counsel and The Christian Counselor's Manual
About the Author
Lou Priolo is the founder and president of Competent to Counsel International and is an instructor with Birmingham Theological Seminary. He has been a full-time biblical counselor since 1985 and is a fellow of the Association of Certified Biblical Counselors. Lou has been married to his wife, Kim, since 1987 and has two daughters, Sophia and Gabriella.
---
---
The Doctrine of the Spirituality of the Church in the Ecclesiology of Charles Hodge by Alan D. Strange
Pages: 432 | List Price: $59.99 | Paperback | SAMPLE CHAPTER
About
Charles Hodge (1797–1878) was arguably the leading Old School Presbyterian of the nineteenth century. He was involved with all the great ecclesiastical controversies of his day, including the question of the spirituality of the church. In Hodge's hands the spirituality of the church functioned as a complex and subtle doctrine, not serving, as it did with some, as a "muzzle" for the prophetic voice of the church into society, but as a means of keeping its ecclesiastical focus from being swallowed by the political. For Hodge, the spirituality of the church meant that the primary calling of the church was  not, first of all, temporal but spiritual, especially in its carrying out the Great Commission. Hodge believed, however, that even in carrying out its essentially spiritual duties, the scope of the church's concern was broader temporally than some partisans of the spirituality of the church constructed it.
Endorsements
"Carefully researched, copiously annotated, and enthusiastically written, these pages provide a vibrant and fascinating account . . . of issues that are still profoundly relevant to the church today."
—Sinclair B. Ferguson, Teaching Fellow, Ligonier Ministries
"Strange's analysis is well researched, balanced, and enlightening."
—J. V. Fesko, Academic Dean and Professor of Systematic and Historical Theology, Westminster Seminary California
"Alan Strange gives Charles Hodge, arguably the leading nineteenth-century American Calvinist, the attention he rightly deserves."
—D. G. Hart, Distinguished Associate Professor of History, Hillsdale College
"Essential background reading for Reformed thinkers who have an interest in cultural engagement."
—Paul Kjoss Helseth, Author, "Right Reason" and the Princeton Mind: An Unorthodox Proposal
"Strange weaves thorough documentation into a riveting narrative."
—Michael Horton, J. Gresham Machen Professor of Systematic Theology and Apologetics, Westminster Seminary California
"What should be the role of the church in the affairs of the state? . . . Provides helpful insight for the church today faced with the same difficult question."
—Richard B. Gaffin Jr., Professor of Biblical and Systematic Theology, Emeritus, Westminster Theological Seminary
About the Series
P&R's Reformed Academic Dissertation (RAD) series consists of top-tier dissertations (Ph.D., Th.D., D.Min., and Th.M.) that advance biblical and theological scholarship by making distinctive contributions in the areas of theology, ethics, biblical studies, apologetics, and counseling. Dissertations in the RAD series are carefully selected, on the basis of strong recommendations by the authors' supervisors and examiners and by our internal readers, to be part of our collection. Each selected dissertation provides clear, fresh, and engaging insights about significant theological issues.
About the Author
Alan D. Strange (MDiv, Westminster Theological Seminary; MA, College of William and Mary; PhD, University of Wales) is professor of church history at Mid-America Reformed Seminary and associate pastor at New Covenant Community Church (OPC) in Joliet in Illinois. He has written for and serves as a contributing editor to The Confessional Presbyterian.
---