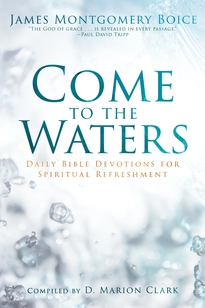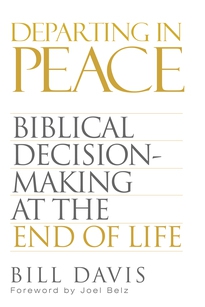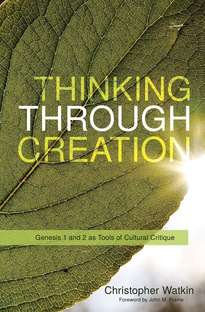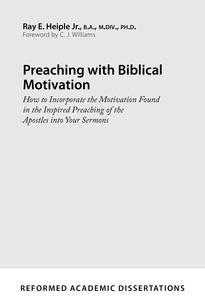 ---
Come to the Waters: Daily Bible Devotions for Spiritual Refreshment by James Montgomery Boice
List Price: $22.99 | Hardcover | 400 pages | SAMPLE CHAPTER
About
"Study of the Bible must be the consuming passion of a believer's life." So said James Montgomery Boice—and he practiced what he
preached. Throughout the decades of his faithful church ministry, Boice devoted himself to the Word of God for the glory of God. This yearlong devotional selects from the fruit of his labor, distilling his teaching into 365 readings from Genesis to Revelation. A topical index and a Scripture index allow you to tailor your own reading plan.
In the spirit of Boice, the devotions are not moralistically superficial—intended to make you a better person. Instead they are intended to lead you every day to your only hope: Jesus Christ, the life-giving Living Water for your soul.
Endorsements
"James Montgomery Boice was a master Bible teacher. He could make the most difficult passages approachable, clear and practical. That legacy shines in this wonderful day-by-day collection. Read and savor. These devotionals will not only cause you to love the Word of God, but, more importantly, the God of grace who is revealed in every passage."
—Paul David Tripp, President, Paul Tripp Ministries
"James Montgomery Boice was a prince of expositors, one of the most gifted preachers of our age. Here is the best of Boice in one volume, a compilation of his many preaching gems that focuses upon the greatness and grandeur of our awesome God. These carefully selected excerpts from his pulpit ministry will cause every reader to see our holy, sovereign God more clearly, love him more fully, and live for him more deeply."
—Steven J. Lawson, President, OnePassion Ministries, Dallas
"The preaching of James Montgomery Boice was a primary instigator in the resurgence of Reformed theology in America in the late twentieth century. Those of us who had the privilege to sit under his ministry week after week experienced the life-changing power of Boice's expository preaching. Come to the Waters captures the power of God's Word as James Boice preached it and brings his ministry to life for readers today."
—Richard D. Phillips, Senior Minister, Second Presbyterian Church, Greenville
"In Come to the Waters, long-time colleague and friend Marion Clark gives us James Montgomery Boice at his Bible-teaching best. The detailed subject index makes this volume a mind-renewing theological resource as well as a soul-refreshing devotional treasure."
—Philip Graham Ryken, President, Wheaton College
About the Author
James Montgomery Boice (July 7, 1938—June 15, 2000) was pastor of the historic Tenth Presbyterian Church in Philadelphia for more than three decades. With degrees from Harvard, Princeton Theological Seminary, and the University of Basel, Dr. Boice was well known and well respected as a Bible expositor. He wrote many books and commentaries, including a four-volume commentary on the book of Romans, and his Bible Study Hour radio program can still be heard on air and online.
---
---
Departing in Peace: Biblical Decision-Making at the End of Life by Bill Davis
List Price: $19.99 | Paperback | 328 pages | SAMPLE CHAPTER
About
Decisions at the end of life create deep anxiety for those involved. But it is possible to find peace and comfort amid the hard choices.
As a church elder and hospital ethics consultant, Bill Davis has talked, walked, and prayed with many people in end-of-life situations. Employing varied case studies and biblical, ethical insight, he guides you in making decisions for yourself and others, preparing advance directives, taking financial concerns into account, and navigating new realities in American hospitals.
Free lesson and group discussion plans available.
Endorsements
"This book combines mature biblical teaching with the brass-tacks practical questions that we all face with the death of loved ones. These are the things that we don't usually think about until they happen. I highly recommend Departing in Peace as essential preparation."
—Michael Horton, J. Gresham Machen Professor of Systematic Theology and Apologetics, Westminster Seminary California
"Dr. Davis is an exemplary teacher and guide. His personal experience with end-of-life issues and his experience as a guide to others are invaluable for those who want to be ready."
—Richard R. Pesce, MD, MS (ethics), FCCP, FACP, Medical Director of Critical Care, Memorial Hospital, Chattanooga
"This book by Bill Davis fills a real gap in the literature. . . . Departing in Peace deserves to become the go-to book for those seeking solid guidance on difficult end-of-life decisions."
—James N. Anderson, Associate Professor of Theology and Philosophy, Reformed Theological Seminary, Charlotte
"This book is a fine reflection on crucial issues of life and death. As we would expect from Bill Davis, it is careful, thoughtful, and biblical, and it will be genuinely helpful to families and pastors."
—W. Robert Godfrey, Professor Emeritus of Church History, Westminster Seminary California
About the Author
Bill Davis (MA, Westminster Seminary California; PhD, University of Notre Dame) is professor of philosophy at Covenant College, adjunct professor of systematic theology at Reformed Theological Seminary, and an elder in the Presbyterian Church in America.
---
---
Thinking through Creation: Genesis 1 and 2 as Tools of Cultural Critique by Christopher Watkin
List Price: $17.99 | Paperback | 192 pages | SAMPLE CHAPTER
About
Reading Genesis 1 and 2, we are tempted to see only problems to solve. Yet these two chapters burst with glorious truths about God, our
world, and ourselves. In fact, their foundational doctrines are among the richest sources of insight as we pursue robust, sensitive, and constructive engagement with others about contemporary culture and ideas.
With deftness and clarity, Christopher Watkin reclaims the Trinity and creation from their cultural despisers and shows how they speak into, question, and reorient some of today's most important debates.
Endorsements
"Watkin does much more than round up the usual proof texts: he rather calls our attention to biblical patterns that diagonally cut through taken-for-granted false dichotomies. . . . Take up and take heed."
—Kevin J. Vanhoozer, Research Professor of Systematic Theology, Trinity Evangelical Divinity School
"Tears down false dichotomies in philosophy and lifts up treasures of truth. . . .This book helps us to inhabit biblical worlds of thought so that we can see, interpret, and reach our world with the gospel."
—Trevin Wax, Bible and Reference Publisher, LifeWay Christian Resources
"Just brilliant! . . . In a rare combination, Watkin shows us at the deepest level what it means to read the world through the Word, but in a way that is genuinely accessible. His demonstrations of biblical patterns and structures are incredibly helpful."
—Dan Strange, Lecturer in Culture, Religion and Public Theology, Oak Hill College
"Offers a radical and trenchant critique of contemporary culture and a well-grounded alternative shaped by the Christian Scriptures. I regard this slim volume as a seminal work, and I predict that it will become a classic of its kind."
—Albert M. Wolters, Author, Creation Regained
About the Author
Christopher Watkin (MPhil, PhD, Jesus College, Cambridge) researches and writes on modern and contemporary French thought, atheism, and religion. He lectures in French studies at Monash University in Melbourne, Australia, blogs at christopherwatkin.com, and can be found on Twitter @DrChrisWatkin.
---
---
Preaching with Biblical Motivation: How to Incorporate the Motivation Found in the Inspired Preaching of the Apostles into Your Sermons by Ray E. Heiple Jr.
List Price: $59.99 | Paperback | 408 pages | SAMPLE CHAPTER | Series: Reformed Academic Dissertations
About
Reformed theology proposes that the Holy Spirit alone makes the preaching of God's Word effectual in salvation and sanctification. How
can preachers move the hearts of hearers in ways that please and glorify God without being seen as manipulators?
This book traces the development of motivational theories and practices in academia, in the church, and from an assortment of theological persuasions—contrasting them with a study of five sermons in the book of Acts that illustrate biblical principles of motivation.
Endorsements
"An outstanding piece of scholarship. . . . I found myself recommending [it] to every pastor I know. . . . In nineteen years of pulpit ministry, few works have impacted my view of preaching like this one. I am delighted to recommend it to pastors, seminary students, homiletics professors, and anyone who takes pleasure in God's Word and the preaching of it."
—C. J. Williams, Professor of Old Testament Studies, Reformed Presbyterian Theological Seminary
"The modern church has been awash with various motivational theories, each claiming to hold the golden key to effective preaching. Dr. Heiple subjects them to insightful critique, and then offers a helpful explanation of human motivation informed by the Bible and Reformed theology."
—Joel R. Beeke, President, Puritan Reformed Theological Seminary
"Shows in detail how the apostles Peter and Paul sought to motivate their audiences, and how preachers today can follow in their inspired footsteps. Heiple's work evidences careful scholarship, is very enlightening, and is deeply convicting. A much-needed antidote to emotion-heavy but truth-light preaching."
—Bailey Cadman, Senior Pastor (retd.), Providence Presbyterian Church, Robinson Township, Pennsylvania
About the Author