Robert W. Kellemen, through his three pastoral ministries, seminary teaching, and RPM Ministries, has equipped hundreds of people as biblical counselors and spiritual friends. Bob is a professor of Biblical Counseling at Faith Bible Seminary and lead elder at Bethel Church. You can follow him on Twitter: @BobKellemen.
---
Equipping Counselors for Your Church: The 4E Ministry Training Strategy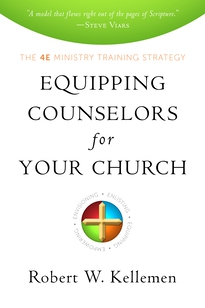 Leaders know that the ministries most effective at changing lives must train their members to become leaders themselves. After all, God's people want to change lives too—but we are all tired of approaches that promise much and deliver little. We are ready for an equipping ministry that is Christ-centered, comprehensive, easy to implement, and relationship-oriented; not program-focused.
The 4E Ministry Training Strategy, tested in hundreds of churches, is a best-practice tool for empowering God's people to make disciples. Launch a revolution in one-another disciple-making, and equip your church to become a place not simply with biblical counseling, but of biblical counseling.
Read a sample of this book by clicking HERE.
"This is a must-read book. . . . A masterful job at helping us all think about how to be truly effective in the culture in which Christ has placed us."

—Steve Viars, Senior Pastor, Faith Baptist Church, Lafayette, Indiana; Author of Putting Your Past In Its Place 

"An excellent resource for both individual leaders and also group discussion. This is the book for you if you want to launch a biblical counseling ministry."

—Randy Patten, Executive Director, National Association of Nouthetic Counselors
---
The Gospel for Real Life booklet series by the Association of Biblical Counselors (ABC) applies the timeless hope of Christ to the unique struggles of modern believers.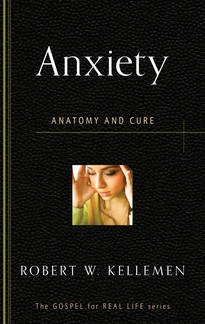 Worry, doubt, and fear get the best of us all sometimes, and often there is no way to get rid of them. Anxiety, like any other negative emotion, is a twisted version of something positive from God; since we live in a fallen world, we may never have full victory over it.
However, Bob Kellemen proves that we can have victory in our anxiety—can learn how to use it when it strikes and avoid the temptation to sin. In this biblical study, he lays out a proper Christian view of anxiety, from creation to fall to redemption to consummation. Along the way, he helps us to apply the gospel to our daily lives and reclaim anxiety for what it should be—vigilance to motivate us to do God's work.
"This booklet has put in one place key biblical principles for addressing a common human issue biblically, realistically, practically, and compassionately."

—Ernie Baker, Professor of Biblical Counseling, The Master's College; NANC-Certified Counselor

"Bob teaches us how to deal honestly with our emotions while calling us to a lifestyle of daily surrendering them to the mind of Christ."

—Paul Tautges, Pastor, Immanuel Bible Church; Author of Counsel One Another
---
Sexual Abuse: Beauty for Ashes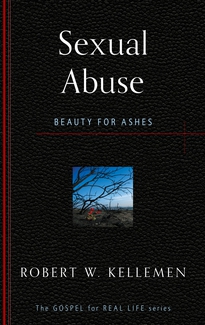 Sexual abuse ravages the soul, causing unimaginable distress, damage, and disgrace. It is faced honestly and openly in the Bible—but can the church truly help those who have been sexually abused?
Bob Kellemen says yes, it can; and using the biblical story of Amnon and Tamar, he realistically portrays the damages wrought by sexual abuse and the relevancy of God's Word to this difficult topic. He then takes us on a journey toward healing, helping sufferers to reclaim beauty from the ashes of abuse and to move from victim to victor.
"Dr. Kellemen's gospel insights are for both the sexually abused and the pastor. . . . You will find a clear and caring path . . . that will give you hope."

—Ed Welch, Faculty Member, Christian Counseling and Educational Foundation

"Kellemen offers clear, accessible, gospel-based help for the many victims of sexual abuse and teaches us all how to face sexual abuse side by side with Christ."

—Justin and Lindsey Holcomb, Authors of Rid of My Disgrace: Hope and Healing for Victims of Sexual Assault
---