---
We have four new book releases today!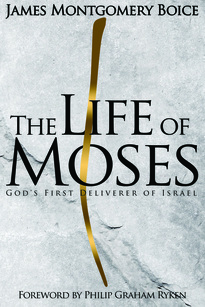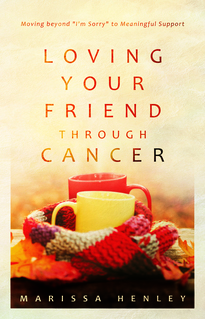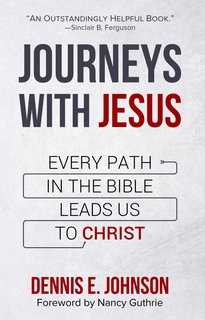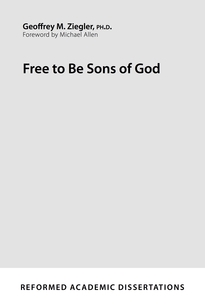 ---
1. Loving Your Friend through Cancer: Moving beyond "I'm Sorry" to Meaningful Support by Marissa Henley
264 pages | $15.99 | SAMPLE CHAPTER | Kindle: $9.99 | iTunes/ePub: $9.99
"It's cancer."
When you hear the two words you dread most from someone you care about, you know at once that your friend's life has been turned upside down.
Whether she's a good friend, a best friend, or just an acquaintance, you want to be supportive. But how can you understand what she's going through enough to know what she needs? What can you say besides "If you need anything—anything at all . . ."?
Marissa Henley is here to help show you the way. A cancer survivor herself, she lets you in on what having cancer feels like and what your friend truly needs. She prepares you to support your friend with both knowledge and compassion. And she offers specific action steps and practical support resources to help you show love in the day-to-day details.
Cancer is a life-altering challenge—but Marissa will equip and empower you to walk alongside your friend with love and support.
Endorsements
"This will now be the first place I'll go as I seek to care for people with not only cancer, but any serious illness. Marissa's practical helps are worth the price of the book."
—Dave Furman, author, Kiss the Wave: Embracing God in Your Trials
"Our friend's cancer diagnosis provides an opportunity for us to . . . share the love of Christ by being his hands and feet and entering into their suffering.
. . . It is a journey worth taking, and this book is an excellent travel guide."
—Brian Holt, president and CEO, Hope Cancer Resources
"Anyone who's been touched by cancer, to any degree, will be helped and comforted by this beautiful book. Marissa addresses a difficult, life- changing battle with eloquence, truth, and intense practicality."
—Kristen Wetherell, coauthor, Hope When It Hurts
About The Author
192 pages | $14.99 | SAMPLE CHAPTER
This is an abridged edition of Walking with Jesus through His Word (P&R, 2015). 
The Bible's sixty-six books form one overarching story—the story of a Hero and his heroic missions. And this story is personal, focusing on the relationship of God and his people in the past, present, and future.
On this eye-opening journey through the Old and New Testaments, Dennis Johnson shows how pervasive, recurring themes are always pointing us to Jesus Christ, the fulfillment of all God's promises and all humanity's hopes and longings. He shows us how to read on the alert, paying attention to the clues, examining their context, and interpreting them correctly.
The story of Christ is the most important story of all. Meditate on the beautiful unity of God's redemptive plan, and let your heart be kindled to flame with love for the Lord who came to serve us in love.
Endorsements
"Read this book and you'll never read the Book the same way again."
—Michael S. Horton
"An outstandingly helpful book."
—Sinclair B. Ferguson
"We are in need of . . . a complete reorientation to how to read and understand the Bible with Christ at the center. That's exactly what Dennis Johnson provides to us in this book."
—Nancy Guthrie
"Discover the many glorious ways in which the Old Testament points to Jesus as its goal."
—G. K. Beale
"A great resource that will enable all cultures to learn, and delight in, the grace that threads through the Bible from beginning to end."
—Bryan Chapell
The Author
4. Free to Be Sons of God by Geoffrey M. Ziegler
360 pages | $49.99 | SAMPLE CHAPTER | Series: Reformed Academic Dissertations
Today, what constitutes freedom is identified in terms of human autonomy. Ziegler instead proposes a previously undeveloped thesis—that freedom is a gift from without, not from within. He proposes that being a son of God is essential to being free and that there is no tension between freedom and human obedience to commands—a relationship exemplified by Jesus. This is a concept previously undeveloped at an exegetical or a theological level.
Endorsements
"I have seldom met such a happy blend! Dr. Ziegler conjoins a deeply original meditation—not at all novelty for novelty's sake but an insight into the truth of Scripture that has until now received scant attention—with philosophical competence and a sure-footed understanding of contemporary issues."
—Henri A. G. Blocher, formerly Gunther H. Knoedler Professor of Theology, Wheaton College Graduate School
"Geoff Ziegler's Free to Be Sons of God is interesting, relevant, and prophetic. . . . I found this superb dissertation both stimulating and sanctifying. If you want to be free, or reminded of what freedom in Christ means, take and read."
—Douglas Sean O'Donnell, Senior Pastor, Westminster Presbyterian Church, Elgin, Illinois
"Dr. Ziegler tackles an issue that is important and contested in current society and culture: freedom. . . . Dr. Ziegler's work illuminates an important strand of biblical teaching and usefully confronts a false view of freedom that is widespread in our modern culture."
—Douglas J. Moo, Blanchard Professor of New Testament, Wheaton College Graduate School
"In this important study, Ziegler provides a penetrating biblical, theological, and historical assessment of John Stuart Mill's conception of human freedom as radical autonomy. In our age drunk on the elixirs of individualism, identity construction, and self-determination, Ziegler's conclusions are as countercultural as they are compelling."
—Scott M. Manetsch, Professor of Church History, Trinity Evangelical Divinity School
The Author