G. I. Williamson (BD, Pittsburgh-Xenia Theological Seminary) has served congregations of the Associate Reformed Presbyterian Church, the Reformed Churches of New Zealand, and the Orthodox Presbyterian Church. He is author of study guides to the Westminster Confession of Faith and the Shorter Catechism, as well as editor of Ordained Servant, a journal for elders and deacons.
---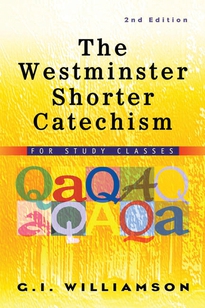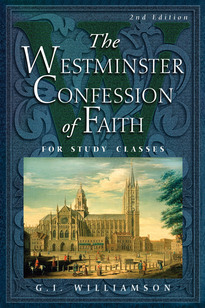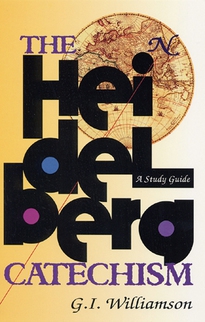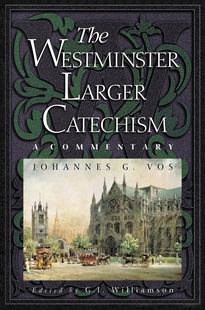 ---
The Westminster Shorter Catechism, Second Edition: For Study Classes
384 pages | List Price: $15.99 | Grace Books SALE Price: $10.39
The Westminster Shorter Catechism is unrivaled as a concise and faithful summary of the central teachings of Scripture. For decades G. I. Williamson's study manuals on the Shorter Catechism have served as invaluable tools for instructing young and old in the Reformed system of doctrine.
Now newly typeset in one volume, this illustrated manual offers clear exposition of each of the 107 questions in the Shorter Catechism. Each lesson includes Scripture proofs, as well as questions for review or discussion. A valuable aid for group instruction or private study, this volume has been used successfully by homeschoolers, pastors, Sunday school teachers, and parents.
---
The Westminster Confession of Faith: For Study Classes
424 pages | List Price: $16.99 | Grace Books SALE Price: $11.04
The Westminster Confession of Faith is an unsurpassed summary of biblical truth and should be familiar ground to people of Reformed and Presbyterian conviction. For decades, G. I. Williamson's guide to the Confession has been an invaluable resource used in churches and colleges throughout the world.
Endorsements
"This study guide has already proven its value. It will continue to serve the church as an excellent instructional tool, well suited to a broad variety of groups and age levels."
—Richard B. Gaffin Jr.
"If this biblical, Reformed faith is to be a living faith in our day, it requires an intimate acquaintance with the kind of biblical wisdom contained in this great confession. Williamson's study is an excellent help to that end."
—Cornelis P. Venema
---
The Heidelberg Catechism: A Study Guide
256 pages | List Price: $14.99 | Grace Books SALE Price: $8.44
The Heidelberg Catechism is one of the finest creeds of the reformation period. A faithful teacher of millions, it has stood the test of time and is still, today, one of the best tools available for learning what it means to be a Christian. This study guide to the Catechism includes 129 questions and answers, along with clear exposition and questions for review, further study, and discussion.
Endorsements
". . . biblical, clear, well illustrated. . . . an excellent guide for preachers, teachers, parents, and students."
—Thomas Vanden Heuvel, The Outlook
---
The Westminster Larger Catechism by Johannes G. Vos and edited by G.I. Williamson
640 pages | List Price: $23.99 | WTSbooks.com SALE Price: $10.08
The Larger Catechism, so rich in biblical teaching, has been long neglected, even by conservative Presbyterians who embrace it as one of their three standards. This commentary, written in the mid-twentieth century, is being published in book-form for the first time, to encourage the catechism's increased use and study.
Because the Larger Catechism supplements the Shorter Catechism on such topics as the church and the means of grace, Presbyterians will find it a rewarding resource.
G. I. Williamson, author of books on the Westminster Confession and Shorter Catechism for study classes, has edited Vos's commentary on the Larger Catechism. Supplementing the commentary are the following:
W. Robert Godfrey's introduction to the history and theology of the Larger Catechism.
A detailed outline of the Larger Catechism.
Endorsements
"Finally—a clear, contemporary exposition of the magisterial Larger Catechism!"
—Joel Beeke
"J. G. Vos was a fine scholar, and his commentary will be most useful to the church."
—Morton H. Smith
"An accurate and clear exposition."
 —Wayne Spear
---