This week's author inter­view is with Bryan Gre­gory. He is the author of Long­ing for God in an Age of Dis­cour­age­ment: The Gospel Accord­ing to Zechariah and Incon­spic­u­ous Prov­i­dence: The Gospel Accord­ing to Esther. Both of these books are part of the Gospel Accord­ing to the Old Tes­ta­ment series.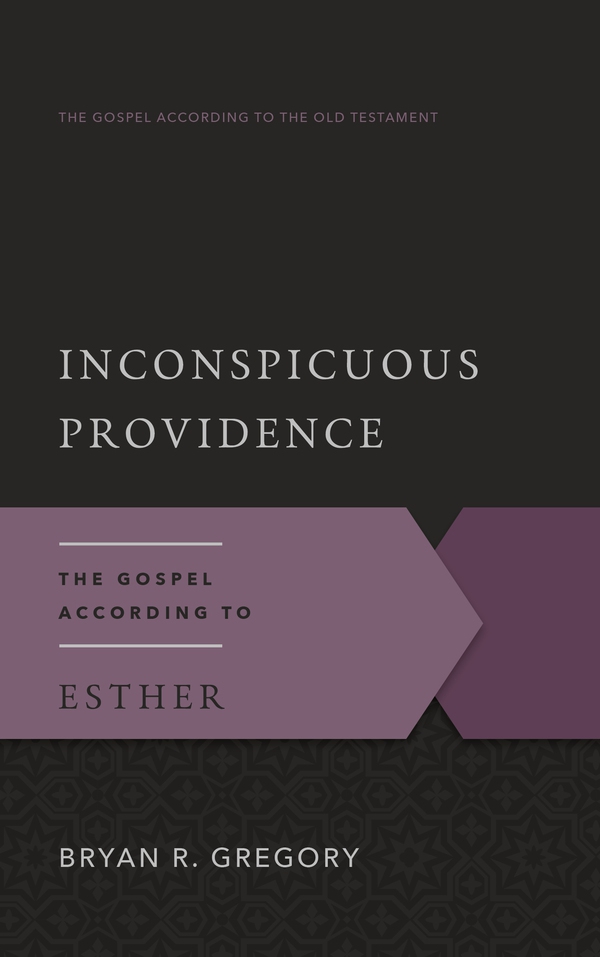 Ques­tion #1 — Tell us a lit­tle bit about your­self: where you're from, fam­ily, job, per­sonal inter­ests, unique hob­bies, what you do in your spare time, etc.
I'm orig­i­nally from Vir­ginia but live in Mis­souri now. I have a wife, Christy, who is from Cal­i­for­nia. We met in Yel­low­stone National Park and have a "hobby" of going to a national park every fall to hike. We have two boys, Joshua and Noah.
Ques­tion #2 — What inspired you to write this book, about this topic? 
My book on Zechariah (Long­ing for God in an Age of Dis­cour­age­ment) grew out of an Advent ser­mon series. Sev­eral of the GAOT books were already out and the book of Zechariah seemed to hold real promise for what the series was try­ing to accom­plish. My book on Esther (Incon­spic­u­ous Prov­i­dence) also grew out of a ser­mon series, though sev­eral years after the series was preached. Sev­eral peo­ple kept encour­ag­ing me to rework the ser­mon man­u­scripts into a book.
Ques­tion #3 — Other than the Bible, do you have a favorite book?
Among fic­tion books, my favorites are My Name is Asher Lev (Chaim Potok), The Power and the Glory (Gra­ham Greene), and The Diary of a Coun­try Priest (Georges Bernanos). As for non-fiction books, it would be too hard to nar­row down.
Ques­tion #4 — Do you have a favorite quote? What is it and why?
Karl Barth once said, "Only God can preach." By that he meant that preach­ing really only hap­pens when God speaks into a heart. As preach­ers, we preach but it only becomes preach­ing when God him­self accom­pa­nies the words to make them effec­tive within peo­ple. As some­one who is pri­mar­ily a pas­tor that per­spec­tive is both empow­er­ing and liberating.
---
Visit his church's web­site: http://www.brookdalechurch.com/
---