Iain M. Duguid (PhD, University of Cambridge) is professor of Old Testament at Westminster Theological Seminary, Philadelphia. He has written numerous works of biblical exposition, including Esther & Ruth in the Reformed Expository Commentary series, Ezekiel in the NIV Application Commentary series, and Numbers in the Preaching the Word series.
---
These are his contributions to our Reformed Expository Commentary series: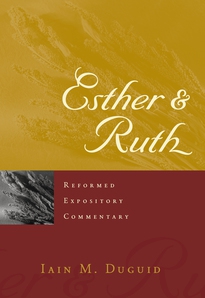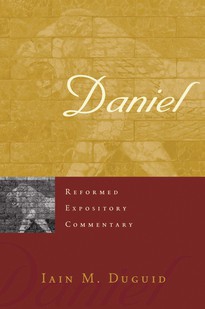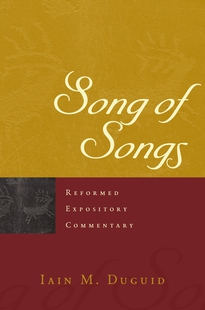 224 pages | List Price: $17.99 | Hardcover
Summary—Does God help those who help themselves? That may seem to be the message of Esther and Ruth. Yet a closer reading shows a gracious and sovereign God at work, one who uses obviously flawed people—unable even to help themselves—to rescue his people and prepare for the coming of Christ.
"An amazing commentary! Rarely does an expositor demonstrate such virtuosity. But Iain Duguid brings it all together: a specialist's knowledge of the Hebrew text and culture, a preacher's eye for theme and structure, a pastor's skill in nuanced application, a theologian's grasp of Christ-centered theology (that would make Geerhardus Vos smile), and a wordsmith's attention to language and lingering metaphor. Duguid's Esther and Ruth will elevate and inspire generations of readers and preachers." —R. Kent Hughes
2. Daniel
256 pages | List Price: $22.99 | Hardcover
Summary—Daniel gives us more than moral lessons and a prophetic timetable. The book of Daniel points us to Christ, both as the servant and as the heavenly Son of Man.
"Here is exposition modeled by pastors with scholarly gifts and by scholars with pastors' hearts. Exegetical and theological reliability, redemptive-historical sensitivity, a Christ-centered focus, and contemporary practical application—these are the promised hallmarks of the series. May it serve as a model to encourage and enthuse a new generation to love the Word of God and to rediscover the life-transforming power of expository preaching!" —Sinclair Ferguson
216 pages | List Price: $22.99 | Hardcover | SAMPLE CHAPTER
Summary—Should we read Song of Songs as romantic poetry—or as an allegory? Should some people even read it at all? Pastor-scholar Iain Duguid steers a middle way between allegorical and literal approaches, and shows that this book's celebration of the love between a man and woman not only shapes Christians' thinking about human relationships but reveals the love that Christ has for his bride, the church.
"This book helps us. As a wise and seasoned pastor, Iain gently weeps with us in our broken search for false loves. Yet he strongly rouses our affections to the One whose love is true, satisfying, lasting, romantic, and alluring. Practical, tasty, and invigorating, Iain's prose and poetry offer a timely guide for those who desire the lovers of Solomon's Song to disciple them in Jesus." —Zack Eswine
---
These are his contributions to our The Gospel According to the Old Testament series: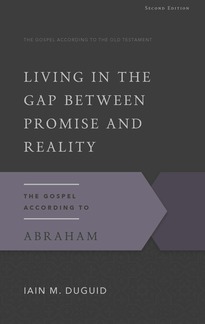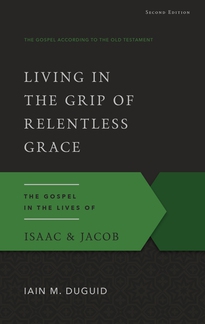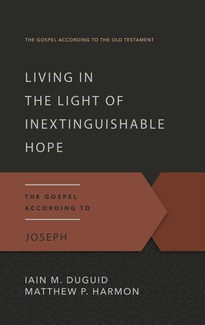 4. Living in the Gap Between Promise and Reality, Second Edition: The Gospel According to Abraham
208 pages | List Price: $14.99 | SAMPLE CHAPTER
Summary—God made Abraham glorious promises, but the patriarch still spent years living in a gap between their fulfillment and his day-to-day reality. We can often relate to him. Working through the Genesis account, Iain Duguid shows how Abraham, in both his faith and failure, points to Jesus and the gospel, providing an example and a profound encouragement for us today.
"I am grateful for this eminently accessible book . . . which closes the gap between Christ's redemptive work and the work of Abraham." —Bryan Chapell
5. Living in the Grip of Relentless Grace, Second Edition: The Gospel in the Lives of Isaac & Jacob
192 pages | List Price: $14.99 | SAMPLE CHAPTER
Summary—We see how the message of Scripture converges on Jesus. Readers can take encouragement in their shortcomings; the gospel triumphs not through human might but through God's relentless grace.
"Iain Duguid is both a first-class scholar and a gifted preacher. This book is theologically astute, Christ-centered, and extremely practical. A tremendous resource." —Tim Keller, Senior Pastor, Redeemer Presbyterian Church
6. Living in the Light of Inextinguishable Hope: The Gospel According to Joseph coauthored with Matthew P. Harmon
224 pages | List Price: $14.99 | SAMPLE CHAPTER
Summary—Learn how the story of Joseph prefigures the gospel, testifying to God's electing grace and showing how he redeems and restores broken and dysfunctional sinners to accomplish his purposes.
"Sweetly blending exegetical care, Christ-centered insight, and penetrating pastoral wisdom, the authors proffer a relevant and rich journey into gospel hope by their biblically sensitive treatment of the life of Joseph. Readable and engaging." —David B. Garner
---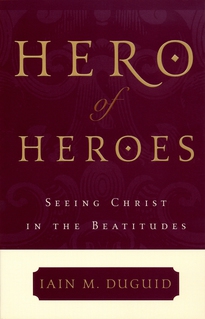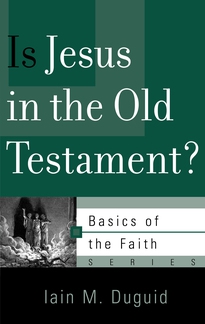 7. Hero of Heroes: Seeing Christ in the Beatitudes
124 pages | List Price: $11.99 | Paperback
Summary—Hero. Someone we admire, someone we want to be like. But does your idea of a hero include someone poor in spirit? Meek? Merciful? In this fresh look at the Beatitudes, Iain M. Duguid shows how Jesus turns our concept of a hero upside-down. The Beatitudes hold out to us a higher form of heroism—the character and attitudes found in the Hero of heroes.
"Iain Duguid again takes us by the hand and leads us to Jesus. This book is so powerfully pastoral and heart-reaching, the language so simple and powerful, that we may not be aware of the biblical scholarship that drives it." —Edmund P. Clowney
8. Is Jesus in the Old Testament?
40 pages | List Price: $4.99 | Booklet | Basics of the Faith series
Summary—The Old Testament, while sometimes confusing and difficult for New Testament believers, is for all Christians because Christ is actually present throughout it. Learn here to rightly explore Christ in the Old Testament.
"If reading the first two thirds of your Bible feels like wandering through a foreign country, Iain Duguid's Is Jesus in the Old Testament? offers hope. Not only does he demonstrate that the Old Testament is all about Jesus, he shows how the ancient Scriptures' promises and longings find fulfillment in our Savior as the new Adam, new Israel, and new David. This booklet will enrich your appreciation of the events and words by which God forecasted Christ's redemptive mission before his arrival and will deepen your faith and wonder." —Dennis E. Johnson
---
He is also the editor of: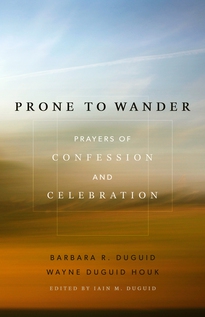 9. Prone to Wander: Prayers of Confession and Celebration by Wayne Duguid Houk & Barbara R. Duguid
240 pages | List Price: $14.99 | SAMPLE CHAPTER
Summary—Inspired by the classic The Valley of Vision, this book provides specific prayers of confession in response to Scripture passages. Ideal for use in church services or personal devotions, these prayers thank God for Jesus' righteousness and atoning death and ask for the Spirit's help in pursuing holiness—closing with an assurance of pardon in Christ for the specific sins of God's people. Appendices include a list of hymns referenced, as well as the sermon texts that originally accompanied them.
"This book has many virtues. One is its flexibility in being adaptable to a range of situations, including public worship and private devotions. . . . The book covers the whole of the Christian life. I love its overall aims and the method, as well as the execution of details." —Leland Ryken
He is one of the contributors for: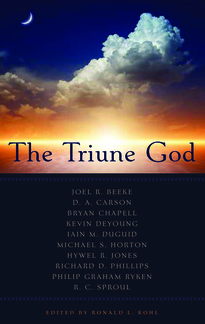 10.- The Triune God edited by Ronald L. Kohl
352 pages | List Price: $14.99 | SAMPLE CHAPTER | Best of Philadelphia Conference on Reformed Theology (PCRT) series
Summary—The persons of the Trinity appear throughout Scripture, and knowing them helps enrich our love for our triune God. Here leading pastors and preachers examine each member's qualities and roles.
---
---