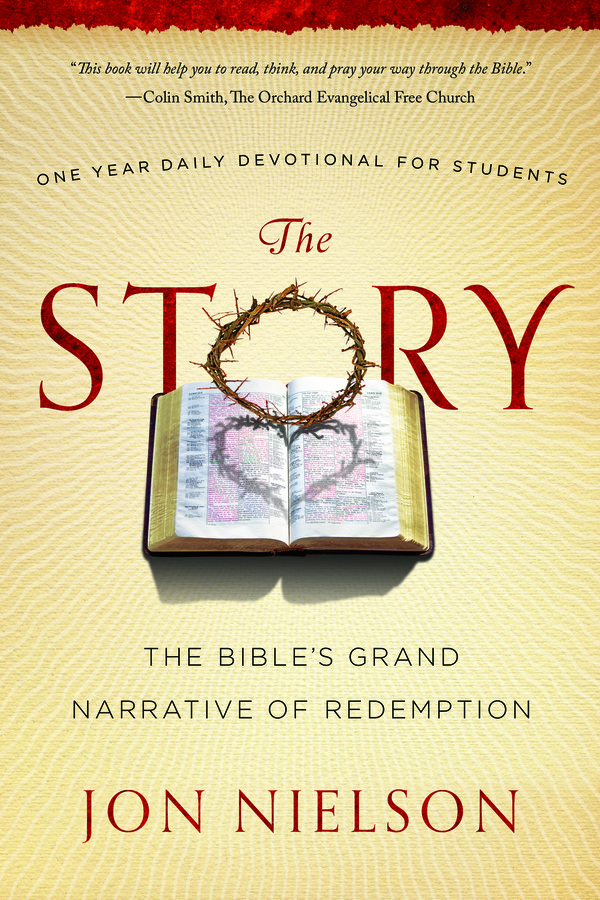 One Year Daily Devotional for Students
Pages: 384
Price: $14.99
Paperback
Summary: Have you ever tried reading through the entire Bible, only to bail partway through a huge list of names or a chapter on infectious skin diseases? The sixty-six books of the Bible may seem pretty different from each other, but they actually tell one story—a story with one Author, one Hero, and one key plotline. (And yes, sometimes skin diseases do play an important part!) This yearlong, daily study of God's Word guides you through five acts of his grand story of redemption. Although you won't read every chapter in the Bible, daily Scripture and devotional readings will equip you to understand the unity and development of God's story and to grow in your personal discipline of Bible study and prayer.
About the Author:
Jon Nielson has served as pastoral resident at Holy Trinity Church in Chicago and has worked in youth and sports ministry there. He has also worked as director of training for the Charles Simeon Trust, an organization that provides training in biblical exposition. He is currently college pastor at College Church in Wheaton, Illinois.
What Others Are Saying About This Book:
"An incredible resource for students to thoughtfully read the Bible. It's true to Scripture, engaging, and concise yet thorough."
—GLORIA FURMAN, Author, Glimpses of Grace
"Your daily Bible-reading times just got better! This one-year devotional presents the big picture of the Bible in ways that press home a greater devotion to God."
—DAVID HELM, Pastor, Holy Trinity Church, Chicago
"Concise, clear, brief readings that will help anyone and everyone deepen their understanding of the big story of the Bible."
—NANCY GUTHRIE, Author, The One Year Book of Discovering Jesus in the Old Testament
"Will help young people by providing them with a framework and accessible commentary on various passages of the Bible underneath an overall gospel rubric."
—JOSHUA W. MOODY, Senior Pastor, College Church, Wheaton
Other Books by Jon Nielson:
Price: $12.99
Page Count: 224
Summary: Jon Nielson takes teenagers seriously, confirming that real, meaningful Bible study is possible and important for them. He demonstrates how the Bible should be studied and how teenagers themselves can lead that study.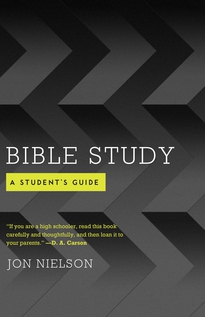 _________________________________________________________________________________
Like us on Face­book: P&R Pub­lish­ing
Fol­low us on Twit­ter: @prpbooks
_________________________________________________________________________________