This week we get to learn more about Bob Kellemen, author of Equipping Counselors for Your Church: The 4E Ministry Training Strategy, Anxiety: Anatomy and Cure, and Sexual Abuse: Beauty for Ashes.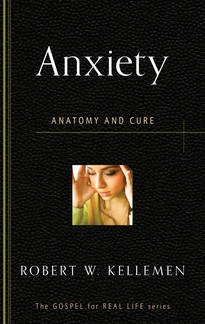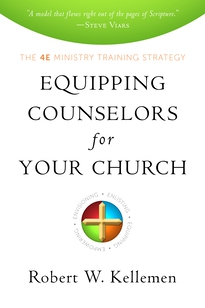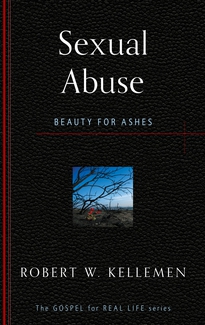 Question #1 – Tell us a little bit about yourself: where you're from, family, job, personal interests, unique hobbies, what do you do in your spare time, etc.
I was born and raised in Gary, Indiana. I did not grow up in a Christian home, but came to Christ as a freshmen in high school. I have been married to Shirley for 34 years. We have two young adult children and two grandchildren. I am the Executive Director of the Biblical Counseling Coalition and also the Elder Chairperson and Teaching Elder at Cornerstone Community Church in Hobart, IN. My wife and I live in Crown Point, Indiana, where we enjoy tennis, biking, hiking, and hosting large parties. I like to run and I am a fan of all Chicago professional sports teams.
Question #2 – When did you first want to write a book?
I have always loved writing, but it was when I began as a seminary professor at Capital Bible Seminary that I really started thinking about writing a book. My students kept saying, "Your lecture notes are more helpful than any of the books you require on biblical counseling. You should write biblical counseling equipping books." So I did!
Question #3 – What inspired you to write this book, about this topic? If you choose this question and have published more than 1 book with us, please specify which book you are referring to.
I have published three books with P&R. I was inspired to write Equipping Counselors for Your Church because there had not been a book written on this topic in a generation. Since I have equipped counselors in three churches and since I taught seminary students and pastors how to equip counselors, I wanted to share some best practice wisdom with local church leaders.
I have also published Anxiety: Anatomy and Cure. I was motivated to write this booklet because few people have a practical theology of emotions, including anxiety. I wanted to share a unique biblical perspective on how even a distressing emotion like anxiety can be brought under the cross. The gospel provides a hope-filled journey from anxiety and fear to trust and peace.
I also published Sexual Abuse: Beauty for Ashes with P&R. My counseling ministry has focused or specialized in helping victims of sexual abuse. I wanted to share a gospel-centered message of healing hope—one where we look in particular at the story of Tamar's abuse in 2 Samuel 13. In this passage we learn what the Bible teaches about the damage of sexual abuse and what the Bible teaches about God's healing in Christ.
Question #4 – What advice would you give to aspiring writers?
I love to help aspiring authors. Several of my books I co-authored with first-time writers and that has been a joy. Advice? Find your passion and your giftedness and even before you write about it—teach about it. Do a Sunday school lesson. Create a seminar. Then begin to manuscript what you are saying. Before you know it, you have created the foundation for a non-fiction book that has been tested in "the trenches of real life."
Question #5 – Favorite sport to watch? Why? Favorite sport's team?
I love watching the Chicago Bears (football). Why? Hmm, maybe because I used to watch "Da Bears" with my dad when I was a child.
Question #6 – Favorite animal? Why?
The American Bison. I collect bison art/carvings. Why? Our family went on a three-week Western vacation when our kids where in middle school. Our church was going through a difficult time. When I read about the "comeback" of the American Bison, it made me think of coming back from the brink and then also of Christ's resurrection power. Since my personal ministry is called RPM Ministries (Resurrection Power Multipliers), I like the imagery of the Bison coming back from extinction. Christ's power within us can renew everything.
Question #7 – Lord of the Rings or The Chronicles of Narnia? Why?
Wow. That's a tough question. I like both. We read The Chronicles of Narnia to our children when they were in elementary school—what wonderful memories. Because of that, I give the slight edge to Chronicles, but I am a big-time fan of both book series.
=================================================================
Interested in learning more about Bob Kellemen and his work?
Visit his website: http://rpmministries.org
Follow him on Twitter: @BobKellemen
Like his Facebook Ministry page: RPM Ministries
=================================================================