1. For the World: Essays in Honor of Richard L. Pratt Jr.
edited by Justin S. Holcomb and Glenn Lucke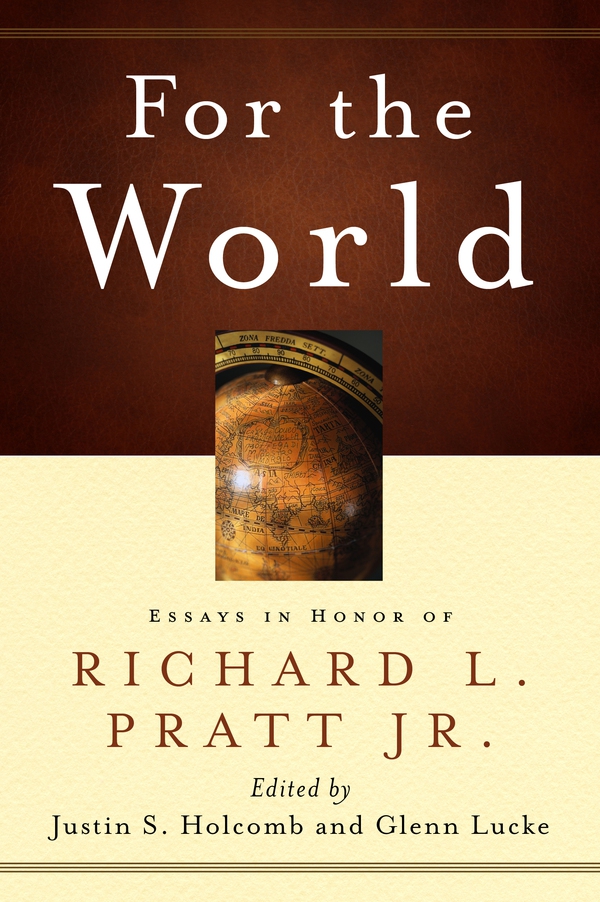 Price: $17.99

Page Count: 240

Paperback
Summary: This volume in honor of Richard L. Pratt Jr. broadly covers his lifelong themes of biblical studies, theological studies, hermeneutics, the kingdom of God, ministry training, missions, evangelism, and biblical education for the world.
ESSAYS BY:
Michael Briggs  •  Stephen W. Brown  •  David M. Cor­rea  •  William Edgar  •  John M. Frame  •  Justin S. Hol­comb  •  Reg­gie M. Kidd  •  Jongho Kim  •  Glenn Lucke  •  Gre­gory R. Perry  •  Scott Redd  •  Mon­ica Taffinder  •  Simon Vib­ert  •  Bruce K. Waltke
2. Grace Works!: (And Ways We Think It Doesn't)
by Douglas Bond
Price: $12.99

Page Count: 304

Paperback
Summary: When the church down­plays the gospel, it breeds its own assas­sins: moral­ists who yawn at the notion of free grace in Christ alone and rebels who can't get out of pharisaical churches fast enough. Sound­ing the alarm, Douglas Bond celebrates the amazing, effective power of grace while showing us how to identify destructive "law-creep" in our churches and lives.
3. Judges & Ruth: There Is a Redeemer
by Sarah Ivill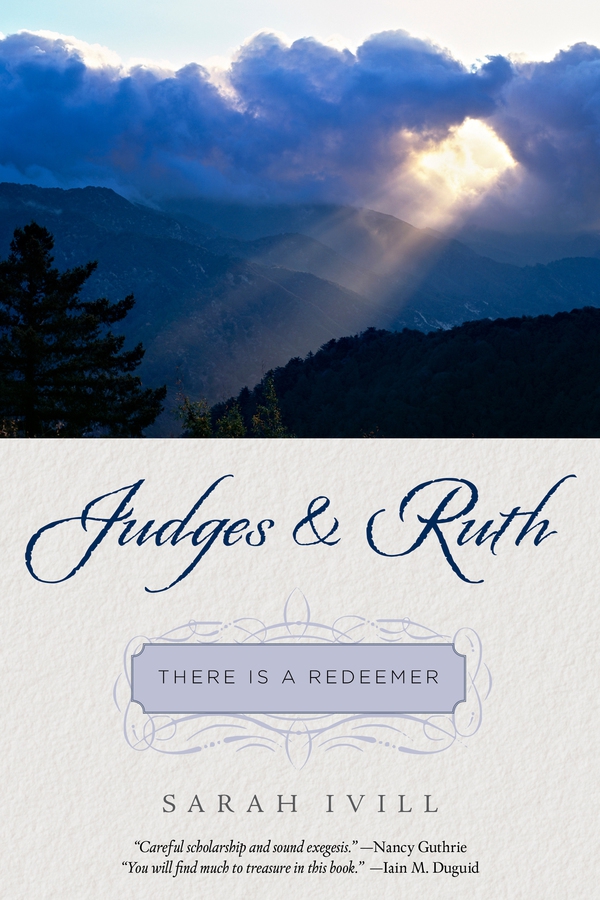 Price: $12.99

Page Count: 336

Paperback
Summary: In its tales of gore, rebellion, sexual escapades, and fleeting victory, Judges is one of the books of the Bible in which we most see our need for a Savior and in which God's grace shines most brightly. Meanwhile, the book of Ruth beautifully reminds us that God has not forgotten his promises to Abraham. His plan of redemption is displayed in this book through the lives of hurting women who cling to his covenantal lovingkindness.
4. From Age to Age: The Unfolding of Biblical Eschatology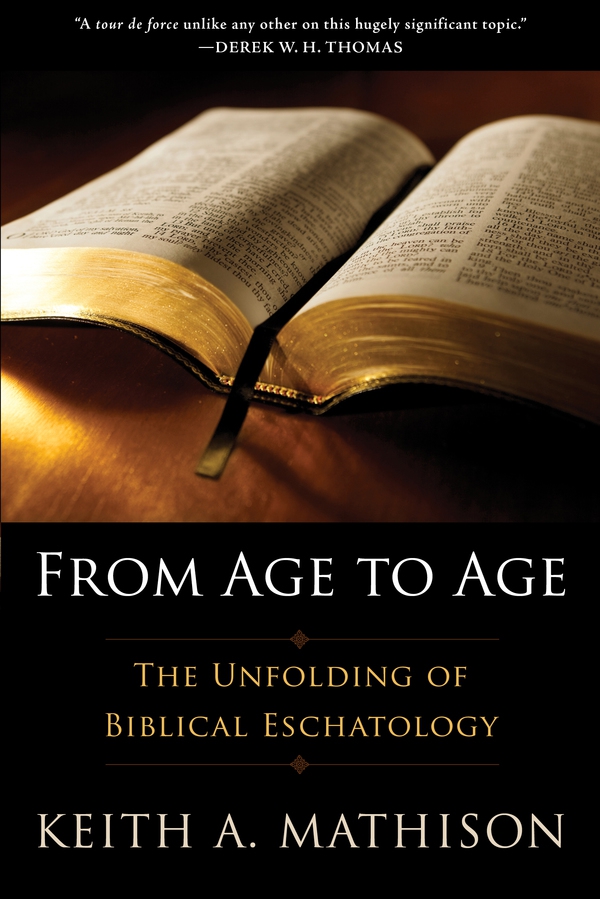 Price: $29.99

Page Count: 832

Now a paperback book – price decreased by 25% from $39.99 down to $29.99.
Sum­mary: Read­ers will only under­stand a book's final chap­ter if they have under­stood all that came before it. Like­wise, "in order to under­stand bib­li­cal escha­tol­ogy," writes Keith Math­i­son, "we must under­stand the entire Bible."
From Age to Age looks not only at the ful­fill­ment of God's pur­poses at the end of his­tory, but also at the stages along the way. The mil­len­nium and sec­ond com­ing of Christ are escha­to­log­i­cally important—but Christ's first com­ing was the begin­ning of the end. Deftly work­ing through each book of the Bible, Math­i­son traces God's prepa­ra­tions through­out redemp­tive his­tory, which have laid every­thing in place for the last day.
_________________________________________________________________________________
Our mis­sion is to serve Christ and his church by pro­duc­ing clear, engag­ing, fresh, and insight­ful appli­ca­tions of Reformed theology.
_________________________________________________________________________________