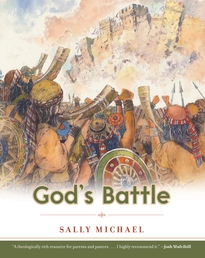 1. God's Battle by Sally Michael
Price: $16.99

Page Count: 128

Subject: Youth Devotional

Paperback | Color Illustrated
Summary: Sally Michael equips parents to teach their children about the fight of faith. In this full-color, illustrated "battle plan," she introduces children to the state of their hearts and to the many spiritual battlegrounds within us and without. She encourages children to be fighters, giving them a biblical battle strategy to depend on God, resist the enemy, and stand strong!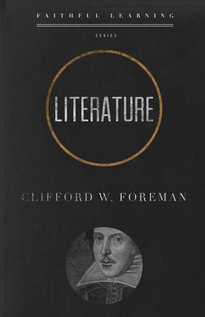 2. Literature by Clifford W. Foreman
Price: $4.99

Page Count: 48

Subject: Christian Living

Booklet
Summary: Christians don't always trust literature, but God used it to reveal himself. This exploration of literature and its forms, using respected authors' examples, shows us its beauty and scriptural value.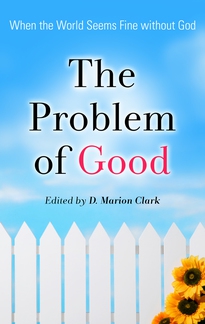 3. The Problem of Good: When the World Seems Fine without God edited by D. Marion Clark
Price: $14.99

Page Count: 192

Subject: Christian Living

Paperback
Summary: If Christianity is true, why do many people seem to live moral, fulfilling lives outside the gospel? How do we evangelize people who seem more upright than we are? How should we respond to unbelievers' contributions to culture and society?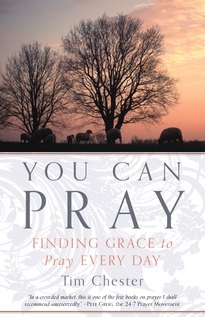 4. You Can Pray: Finding Grace to Pray Every Day by Tim Chester
Price: $12.99

Page Count: 176

Subject: Christian Living

Paperback
Summary: Tim Chester shows us how, through Christ, we can become great "pray-ers" when we know three key truths about God: the Father loves to hear us pray, the Son makes every prayer pleasing, and the Spirit helps us to pray. Prayer is like a child's asking her father for help—and that's not beyond any of us.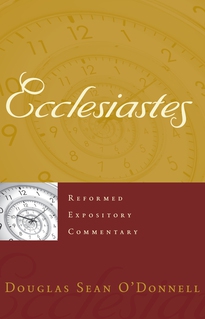 5. Ecclesiastes by Douglas Sean O'Donnell
Price: $22.99

Page Count: 272

Subject: Biblical Studies | Commentary

Hardcover 
Summary: Jesus Christ—the true embodiment of wisdom—crushed the curse of death on the cross, brought hope through his resurrection, and will bring justice at his return. Douglas O'Donnell shows that the only way that Ecclesiastes is made clear is in light of the crucified, risen, and returning Christ. Understanding this will lead us to grateful obedience, steady contentment, and surprising joy.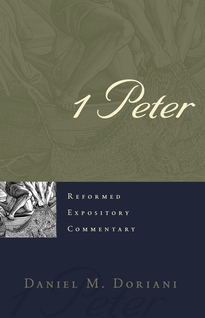 6. 1 Peter by Daniel M. Doriani
Price: $24.99

Page Count: 288

Subject: Biblical Studies | Commentary

Hardcover 
Summary: Daniel Doriani explores how Peter presents both the effective work of Jesus for us and his personal work in us—and how this enables us to live faithfully amidst trials.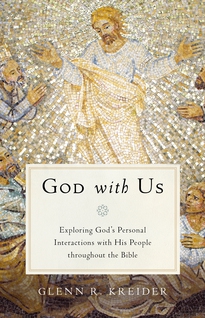 7. God with Us: Exploring God's Personal Interactions with His People throughout the Bible by Glenn R. Kreider
Price: $14.99

Page Count: 240

Subject: Theology

Paperback
Summary: This exploration of God's humility in how he relates to his creation—not just in Christ, but throughout the Bible—helps us understand our own need for humility and service.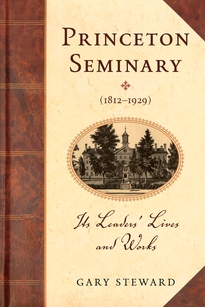 8. Princeton Seminary (1812–1929): Its Leaders' Lives and Works by Gary Steward
Price: $15.99

Page Count: 336

Subject: Church History

Paperback
Summary: Many modern philosophical ideas, and Christian responses to them, were formulated at the time of "Old Princeton." Gary Steward introduces us to the great men of Princeton Theological Seminary from its founding to the early twentieth century—together with some of their most important writings. While commemorating the legacy of Old Princeton, this book also places the seminary in its historical and theological contexts.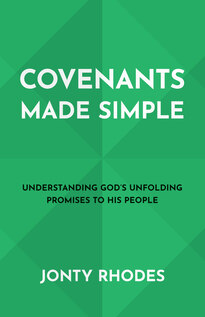 9. Covenants Made Simple: Understanding God's Unfolding Promises to His People by Jonty Rhodes
Price: $12.99

Page Count: 192

Subject: Theology

Paperback
Summary: What do the various covenants given throughout the Bible mean to us? Are they relevant to our lives? Jonty Rhodes shows us how covenants carry the Bible's story from start to finish and ultimately give root to the gospel of salvation by grace. Covenants matter! Rediscover the Bible's unified covenantal story and its unfolding message throughout Scripture.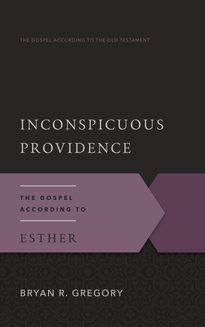 10. Inconspicuous Providence: The Gospel According to Esther by Bryan R. Gregory
Price: $14.99

Page Count: 224

Subject: Biblical Studies

Paperback
Summary: Esther surprises us by never mentioning God or his intervention. Yet we ourselves are familiar with not experiencing divine intervention in our secular world. Where is God in it all?
_____________________________________________________________________________
Our mis­sion is to serve Christ and his church by pro­duc­ing clear, engag­ing, fresh, and insight­ful appli­ca­tions of Reformed theology.
_____________________________________________________________________________