Here is a recap of the 3 new releases from June.
---
256 pages

List Price: $14.99 | Direct Price: $11.50

Paperback 

Subject: Church Ministry / Missions & Outreach
Summary: Tim Keller shows that caring for people in need—whether they need shelter, assistance, medical care, or even friendship—is as fundamental to Christian living as evangelism, discipleship, and worship. But he doesn't stop there. He tackles thorny issues as he shows how we can carry out this vital ministry as individuals, families, and churches. Retypeset third edition. Includes discussion questions.
Endorsement:
"There was a point in my pastoral ministry when I looked for a steady hand on mine as I tried to navigate the swirling waters of mercy ministries in an urban setting while remaining deeply committed to heralding God's Word through the exposition of Scripture. Not surprisingly, I found it in Tim Keller's Ministries of Mercy."
—John Piper, Founder and Teacher, www.desiringGod.org; Chancellor, Bethlehem College and Seminary
---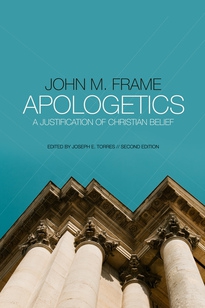 384 pages

List Price: $19.99 | Direct Price: $15.00

Paperback

Subject: Apologetics & Evangelism
Summary: John Frame sheds needed light on the message and method of genuinely Christian apologetics. In this landmark book, he insightfully examines apologetics in three categories—proof, defense, and offense. He also clarifies the relationships of reason, proofs, and evidences to faith, biblical authority, and the lordship of Christ. Frame includes a fresh look at probability arguments and gives special attention to the problem of evil.
Endorsement:
"John Frame manages to tackle the most difficult problems facing a Christian who endeavors to defend the faith: the nature of evil, world religions, the use of evidences, and much more. And he does so with grace, theological acumen, and an enviable straightforwardness. . . . [An] extraordinarily profitable volume."
—William Edgar, Westminster Theological Seminary
---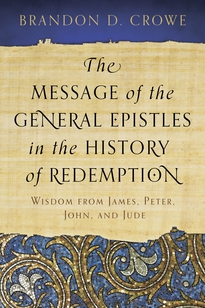 240 pages

List Price: $16.99 | Direct Price: $13.00

Paperback

Subject: Biblical Reference / New Testament
Summary: Considers the theological richness (indicative) and practical relevance (imperative) of the New Testament General Epistles—James, 1–2 Peter, 1–3 John, and Jude—within a redemptive-historical framework. Part One ("Scallywags") focuses on 1 Peter; Part Two ("Scoffers") looks at 2 Peter and Jude; Part Three ("Schisms") gives attention to the Johannine epistles; and Part Four ("Wisdom") considers the book of James.
Endorsement:
"The General Epistles continue to be relatively ignored, to the church's detriment. This book seeks to remedy that neglect and does so in a winsome and very helpful fashion. Written for a broader audience, it . . . will make an excellent resource for personal and group Bible study."
—Richard B. Gaffin Jr., Professor of Biblical and Systematic Theology, Emeritus, Westminster Theological Seminary
---
Our mis­sion is to serve Christ and his church by pro­duc­ing clear, engag­ing, fresh, and insight­ful appli­ca­tions of Reformed theology.
---