Here is a short excerpt taken from pages 17-18 of The Christ of Christmas by James Montgomery Boice.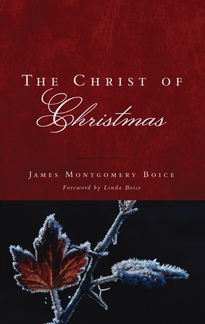 The Christmas Story According To Jesus Christ
Have you ever read the Christmas story according to Jesus Christ? I do not mean the Christmas story according to Luke, which we know so well, or Matthew, which we also know, or even the apostle John, but the Christmas story from the lips of the Lord Jesus Himself.
If we could meet the great personages of the Christmas story and interrogate them one by one, the story from each would be beautiful and stirring. Mary would have an account of the appearance of the angel, her trip to visit Elizabeth, the birth itself, the visit of the shepherds. Probably the early chapters of Luke give an account of those things as Mary her- self told them. If we called the shepherds, they would be able to give us many details not in the biblical narrative, perhaps a description of the angels or the result of their later testimony to other people. Joseph would have his story. Yet having gone through all that interrogation, we would still want to hear from our Lord.
Where are we going to find that story? We do not have it in the gospels. The Lord's own story is in the Old Testament, in the fortieth psalm—and in the New Testament, which repeats these words in Hebrews:
Therefore, when Christ came into the world, he said:

"Sacrifice and offering you did not desire,

but a body you prepared for me;

with burnt offerings and sin offerings

you were not pleased.

Then I said, 'Here I am—it is written about me in the scroll—

I have come to do your will, O God.'"

(Hebrews 10:5–7)
That is what I call the Christmas story according to the Lord Jesus Christ.
---
Excerpt taken from pages 17-18 of The Christ of Christmas by James Montgomery Boice, copyright 2009 by P&R Publishing.