This week's author interview is with Brandon Crowe, author of the Christian Answers to Hard Questions Booklet: Was Jesus Really Born of a Virgin?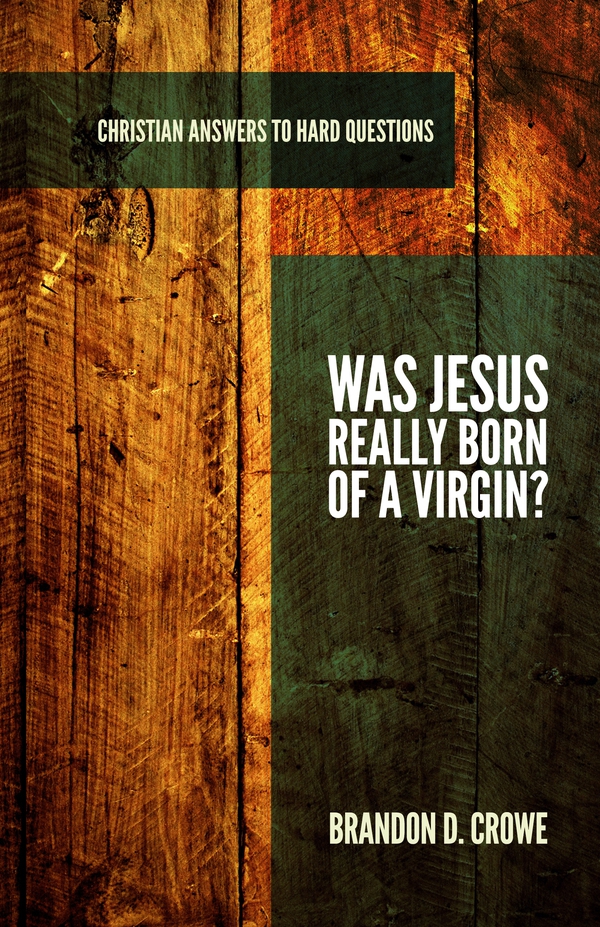 Question #1 – Tell us a little bit about yourself: where you're from, family, job, personal interests, unique hobbies, what do you do in your spare time, etc.
I am from the South. My wife and I grew up in Alabama, but we have more recently lived in Florida, Scotland, and now Philadelphia where I teach at Westminster Theological Seminary. When I'm not working, I am usually spending time with my children—doing something active or perhaps playing with Legos or cars.
Question #2 – When did you first want to write a book?
I've always enjoyed literature and history, and I did a fair amount of writing in high school and college, but I wrote even more in seminary. I suppose I first thought of writing a book when I considered applying to Ph.D. programs. One of the draws of pursuing further graduate work was the opportunity to study a biblical-theological topic of interest in depth for several years and write what amounts to a book on the issue.
Question #3 – Do you have a specific spot that you enjoy writing most?
I can write in a variety of settings—sometimes in a comfortable chair, sometimes at a desk at home, rarely at a coffee shop—but I prefer to write in my office where most of my books are. I often need to pull out a volume to look up or check something, so being near books is a big plus. When I'm writing I like to set up a workstation around my computer with the resources I need at my fingertips.
Question #4 – What book are you reading now?
I generally have a number of books in process at once, and I am often reading for the purposes of course preparation and/or academic research. Currently I am reading much on the life of Christ in the Gospels and in Christian theology for a writing project I am working on.
Question #5 – Do you have a favorite movie? What is it and why?
It's hard for me to pick a favorite movie, but if pressed I would probably opt for the nostalgic classic Star Wars (the original, of course). Happily, my children are now fans of Star Wars so I have a chance to relive my own childhood on a consistent basis.
Question #6 – Favorite sport to watch? Why? Favorite sport's team?
My favorite sport and team to watch is Atlanta Braves baseball; it's hard to beat taking in a game of America's Pastime (especially in person). In spite of baseball's preeminence, I also very much enjoy the excitement and tradition of college football.
========================================================================
How can readers discover more about you and your work?
========================================================================