This week's author interview is with Dan Barber, co-author with Robert A. Peterson of the book, Life Everlasting: The Unfolding Story of Heaven. This book is part of our Explorations in Biblical Theology series.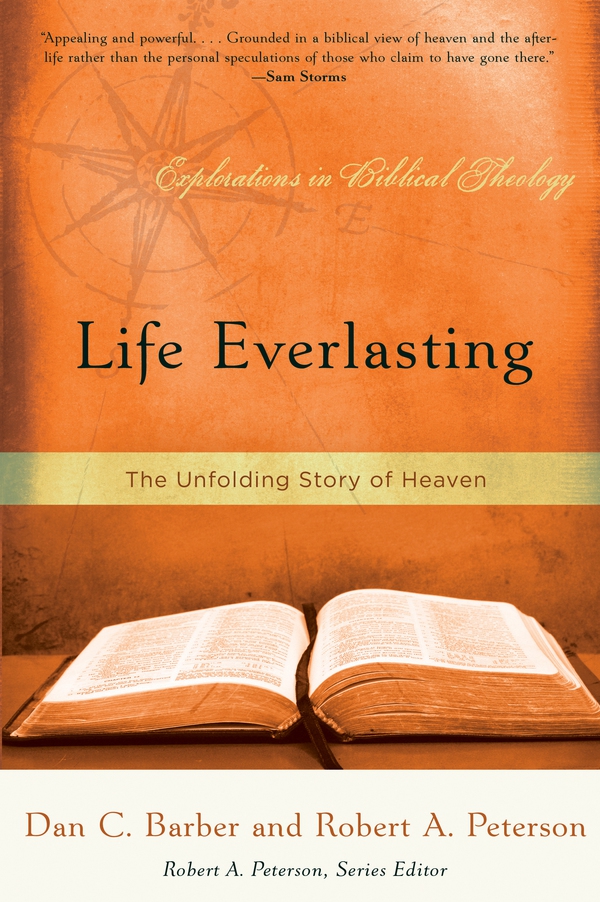 Question # 1 – Tell us a little bit about yourself: where you're from, family, job, personal interests, unique hobbies, what do you do in your spare time, etc.
My day job is as a Solutions Architect for commercial data centers. Perhaps of most interest to readers, I am a Ruling Elder in the Presbyterian Church in America (PCA).
Question #2 – Did you always enjoy writing?
Yes, but I really needed the studied hand of Robert Peterson to guide me and develop me. But yes, I have always loved it, and always wanted to write a book.
Question #3 – What inspired you to write this book, about this topic?
My sister died when she was four days old; I was two and a half at the time. Ever since then I have had questions about her and about heaven; I starting reading Revelation and Ezekiel and books like this very young. I was incredibly intrigued with the imagery.
Question #4 – Do you have a specific spot that you enjoy writing most?
I have to write at my desk. I need my reference books.
Question #5 – What book are you reading now?
Leading with Questions, by Michael Marquardtt
Question #6 – Do you have a favorite author? Who is it and why?
I really like Tim Keller and C.S. Lewis. They both challenge me in many ways. In terms of fiction, J.K. Rowling is a phenomenal writer.
Question #7 – Do you have a favorite movie?
I have many, but one of my all-time favorites is We Were Soldiers.
Question #8 – What advice would you give to aspiring writers?
Outlining is key to good content. Perseverance is the key to actually getting published. I can't tell you how many times I thought it was just too hard and too long a process.
Question #9 – Do you have an interesting writing quirk?
I still prefer proofing/editing on paper with a red pen.
Question #10 – At what time of day do you write most?
I write most in the evenings; I am much sharper at night, not very much a morning person.
Question #11 – Favorite sport to watch? Why? Favorite sport's team?
I root for the Cardinals in baseball, Broncos in football, UGA Bulldogs in college, Phil Mickelson in golf, and Rafael Nadal in tennis—they are my faves, I think.
Question #12 – Favorite food?
Spaghetti
Question #13 – Favorite flavor of ice cream?
Butterfinger
Question #14 – Favorite animal? Why?
Dogs, because you can play with them so much.
Question #15 – Lord of the Rings or The Chronicles of Narnia? Why?
LOTR by far. So immersive. I identify with the characters much more.
Question #16 – What famous person (living or dead) would you like to meet and why?
Jesus—not a cliché, I really just want to see him face-to-face! Otherwise, Luke; he is a detail-oriented guy like me, and I think I would like him a lot.
Question #17 – If you have a favorite book of the Bible, what is it and why?
My favorite book is Revelation, just because it is so encouraging and so hopeful that all wrongs will be righted and made new!