This week we get to learn more about Noah Toly, co-author of What Is Mercy Ministry?, one of our Basics of the Faith booklets.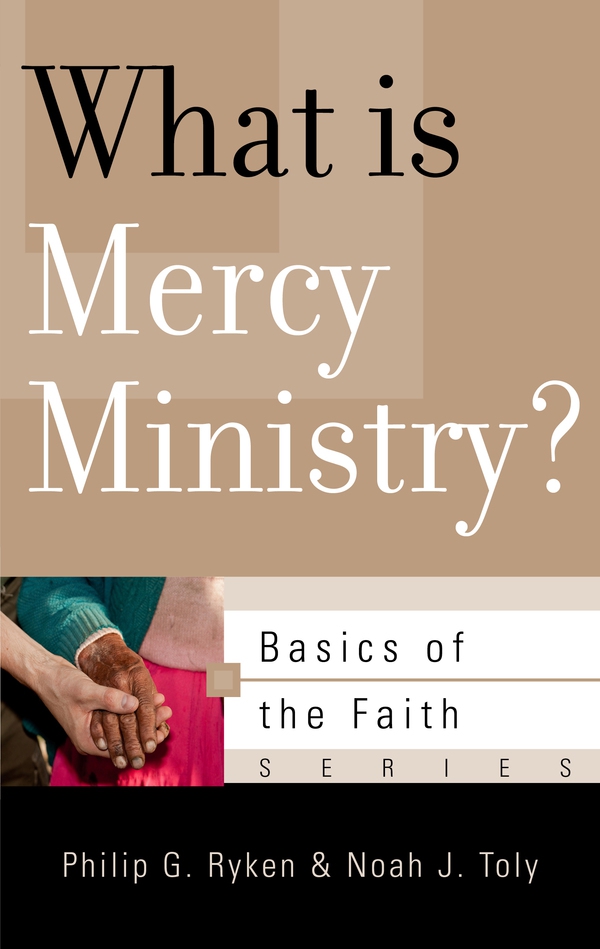 Question #1 – Tell us a little bit about yourself: where you're from, family, job, personal interests, unique hobbies, what do you do in your spare time, etc.
I'm originally from California and still have extended family spread out across the southern and central parts of the state. My family and I now live just outside of Chicago. I teach urban and environmental politics at Wheaton College. Most of my free time is spent with my three children, but I have to admit to finding a lot of time to watch football in the fall.
Question #2 – What books are you reading now?
I have two books open right now. On my Kindle, I'm reading Strange Glory: A Life of Dietrich Bonhoeffer, by Charles Marsh. And right here at the table is Expulsions: Brutality and Complexity in the Global Economy, by Saskia Sassen.
Question #3 – Do you have a specific spot that you enjoy writing most?
I do most of my writing at coffee shops in and around Wheaton and Chicago. The ideal spot has good coffee, cheap (or free!) refills, and no wi-fi. Yes, that's right, no wireless Internet access. As much as possible, I like to shut off the distractions of the Internet when I write. If I can't find a place without wi-fi, I have an app for shutting it off while I work.
Question #4 – What advice would you give to aspiring writers?
The same advice that my dentist gives about flossing: If you can't manage to do it every day, at least make sure you do it more days than not.
Question #5 – At what time of day do you write most?
I find I'm most productive at writing and better able to tackle the rest of my day's responsibilities if I write in the morning.
Question #6 – Is there anything you would like to add that you were not asked?
Ben Reaoch, author of P&R's book: Women, Slaves, and the Gender Debate: A Complementarian Response to the Redemptive-Movement Hermeneutic and I were roommates for all four years as undergraduates at Wheaton. We were best men in each others' weddings and we have sons named after each other. Also, our P&R publications came out less than 8 months apart.
Question #7 – Favorite sport to watch? Favorite sport's team?
Well, my favorite sport to watch is anything my children are playing. Aside from that, I enjoy watching lots of sports, especially if I get to watch them in person. Football is my favorite—I pull for the Philadelphia Eagles in the NFL. As for college games, I love to catch Wheaton Thunder football games at McCully Stadium.
Question #8 – Favorite food?
I love Mexican food.
Question #9 – Favorite flavor of ice cream?
I know a place at the Jersey Shore that will serve scoops of ice cream between two halves of a waffle hot off the iron. In that case, just about any flavor will do.
=========================================================================
Want to learn more about Noah Toly?
=========================================================================