This week we get to learn about new P&R author: Murray Capill. He is the author of The Heart Is the Target: Preaching Practical Application from Every Text.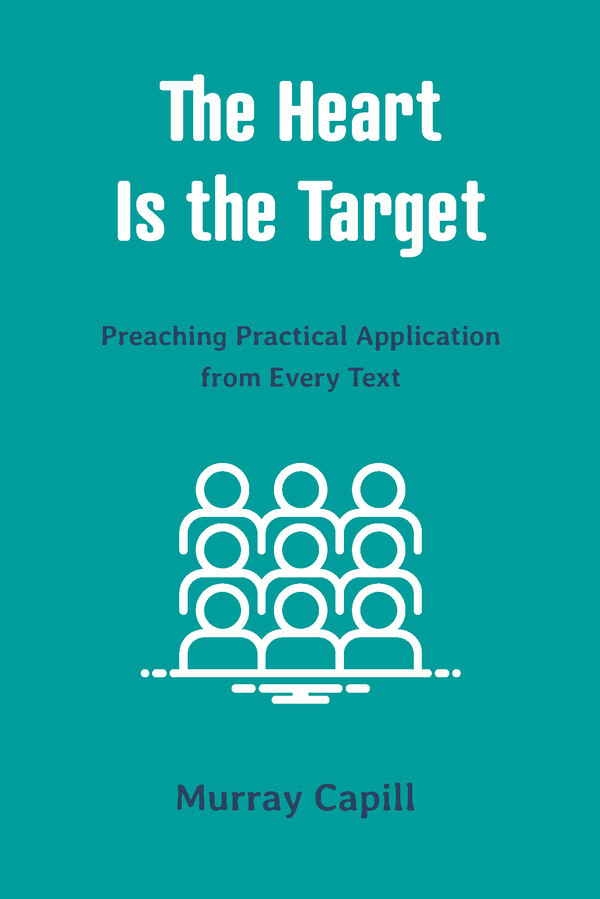 Question #1 – Tell us a little bit about yourself: where you're from, family, job, personal interests, unique hobbies, what do you do in your spare time, etc.
I grew up in New Zealand and developed a love of the mountains and the outdoors. I went to University in Christchurch and then, after theological training, pastored a church in Auckland for 10 years. We loved the church there but sensed God calling us to move to Australia, where I continued to pastor but also began to lecture at the Reformed Theological College. We moved in 2001 and our family is now thoroughly settled here. I'm married to Wendy and we have five children, three of whom are now married. I love time with the kids, family holidays, and home renovations. It's the kitchen next…
Question #2 – Did you always enjoy writing?
Actually I was a late bloomer academically. Through most of my high school years I disliked reading and never chose to write voluntarily. But at University I began to enjoy writing, and once in ministry I really enjoyed writing short paper and articles. I love writing that is clear, practical and not too technical.
Question #3 – Do you have a specific spot that you enjoy writing most?
I nearly always write at home. At work there are too many distractions and interruptions. At home I am relaxed, have space to think and can easily go for a walk, which is when I do a lot of my thinking. I need peace and quiet to write.
Question #4 – What book are you reading now?
I have a couple of books on the go. The main one is Paul David Tripp's, Dangerous Calling. I'm also partway through Timothy Keller's, Every Good Endeavor, and I'm skimming a whole lot of books on men for a conference I'm speaking at soon.
Question #5 – At what time of day do you write most?
Mornings are best for me – but not early morning. I get my best work done between 8am and 1pm.
Question #6 – Favorite sport to watch? Why? Favorite sport's team?
Well coming from New Zealand, I love to watch rugby, and especially the All Blacks. The rivalry between NZ and Australia is intense on the sports field and there's nothing better than NZ giving Australia a lesson in how to play rugby.
Question #7 – Favorite food?
I'm pretty keen on most food, but I do really love Mexican.
Question #8 – What famous person (living or dead) would you like to meet and why?
When I was a young man the books and written sermons of three men inspired me, whetted my appetite for preaching, and showed me the value of Christian books, including old books. So I'm pretty keen to meet Martyn Lloyd-Jones, Charles Spurgeon and J. C. Ryle.
======================================================================
Want to learn more about Murray Capill?
Check out www.rtc.edu.au where you can follow links to some of Murray Capill's sermons and short articles in RTC Monthly
======================================================================