This week's author interview is with Richard Phillips, author of the following 19 P&R titles.
Reformed Expository Commentaries (he is also one of the two series editors):
Other Books: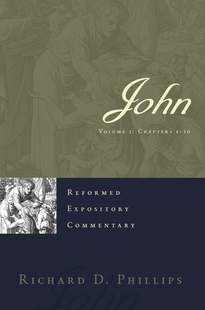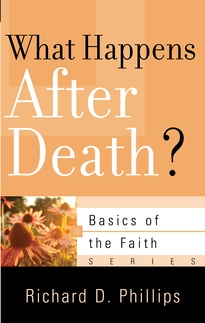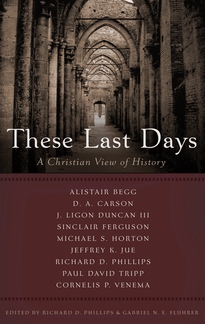 Question #1 – Tell us a little bit about yourself: where you're from, family, job, personal interests, unique hobbies, what do you do in your spare time, etc.
I was raised in an Army family, so I moved all through my childhood. We were what I would call patriotic Protestants. My family was not Christian in a spiritually alive sense, but we attended church regularly and emphasized morality, patriotism, and duty. This made for a wonderful childhood in many ways. Ours was a very close-knit family that enjoyed working and playing together. My father was a tank colonel, so there were always things going on that are very interesting to a boy. Due to the Vietnam War, in which my father served for two years, there was also a sense of impending tragedy in the air. Many of my childhood friends' fathers died and we attended an awful lot of funerals. So the patriotism, duty, and honor factors were very high in my upbringing. But there was a huge amount of love, fun, and excitement.
I met my wife 22 years ago at church. We have five children, which makes us a pretty active family. We home-school and our kids are quite active in church, sports, and music (to name the main activities). This year our oldest is a senior in high school, so it is pretty exciting working through the pre-college process with her. Our two boys (16 and 14) are playing on a home-school varsity football team (isn't South Carolina great!) and that is exciting to me, since I played football as well. We are blessed to serve a church with a strong and loving community, so our kids are highly immersed in a Christian social circle in which my wife and I are pretty involved as well. It's a lot of fun and we are grateful to God.
I was an Army officer until age 35, so I came into ministry later than most. I was converted at age 30 at Tenth Presbyterian Church in Philadelphia and by God's providence I began preaching there regularly at age 39. For the last 15 years, I have been preaching God's Word virtually every week, usually morning and evening. It was a privilege to serve as evening preacher at Tenth and then senior minister at First Presbyterian Church in Coral Springs, FL. But we found our home in Greenville, SC, where I am senior minister at Second Presbyterian Church. I am involved in a number of different Reformed organizations, including the Alliance of Confessing Evangelicals, the Gospel Coalition, Westminster Theological Seminary, and the Gospel Reformation Network.
All this keeps me pretty busy!  Anything along the lines of hobbies mainly involves things with my children. We follow our sports teams pretty avidly (University of Michigan and the Boston Red Sox, mainly). And I am a writer – so I have no spare time for anything else!
Question #2 – Which writers inspire you?
My writing mainly involves the exposition of Scripture, so my inspiration in writing runs in that direction. I am inspired by faithful servants of the Word who have written a large amount of material on a wide range of topics and texts, handling them all with faithfulness, skill, insight, clarity, and economy of style. My first inspiration in this regard was James Montgomery Boice, who I had the privilege of knowing intimately and with whom I shared many discussions about ministry, theology, and writing. When I think of other inspirations, I would include Martyn Lloyd-Jones for his insight and power, John Murray for his clarity and depth, and my close friend Phil Ryken for his regular, consistent excellence. These are the virtues to which I aspire: faithfulness, insight, clarity, and consistent excellence.
I would add a word to aspiring writers that they need to read voraciously. As a preacher and writer, I not only read dozens of commentaries weekly, but I also read theological books, church history, and published sermons (my favorite) for personal edification and spiritual fuel.
Question #3 – Did you always enjoy writing?
Yes. In high school and college I enjoyed writing papers. As a young Army officer, I published articles on tactics and leadership in military journals. I think I have always felt a creative outlet in writing and have wanted to exercise that. It still thrills me to write, and especially to serve Christ's Church in this way. After thirty books in print, I still greet each new arrival with an astonished joy that I have the privilege to write books and with a fervent desire that people would be genuinely helped by them. Writing is such hard work and takes so much time, that I do think you need to find a joy simply in the process of writing and editing.
Question #4 – Do you have a favorite book that you have written?
My commentaries are particularly precious to me, as is the entire Reformed Expository Commentary series that I co-edit. I think my Hebrews commentary will always be dear to my heart, because it was the first full-length commentary I wrote and I dedicated it to Jim Boice as a way of expressing my desire to carry on his work. Also my Zechariah commentary, because I was aware that it would be a particularly valuable contribution to the literature. I am always excited about my most recent book, in this case my 2-volume commentary on the Gospel of John (ten years of my life went into that one). I am also really excited about the Revelation commentary that, Lord willing, I will publish in 2 or 3 years.
Question #5 – How do you deal with writer's block?
I don't know that I experience writer's block, per se. But there are plenty of times when I do not see the way forward – the right transition to the next topic, the proper organization of the material, a really excellent conclusion, etc. What I do is set the work aside, knowing it will be on my mind. I then may go for a drive, take a shower, or do some chores. I pray for God to give me insight so that I may serve him. Over and over, I find that God answers this prayer. Usually, it is while the subject is not at the forefront of my mind – but not absent either – that an insight will come that enables me to move forward. Sometimes, as well, the solution presents itself while I am dealing with a different ministry issue – pastoral counseling or a committee meeting – and that situation provides a context that helps me to organize my problem.
Question #6 – Favorite sport to watch? Why? Favorite sport's team?
College football. Raw passion and unbridled enthusiasm. Loyalty to family and alma mater. I graduated from the University of Michigan and I am (together with my sons) a fanatical follower of Michigan football and basketball.
Question #7 – Favorite animal? Why?
The dog. Loyalty, love, faithfulness, devotion, playfulness and fun. The exact opposite of cats!
Question #8 – Lord of the Rings or The Chronicles of Narnia? Why?
Lord of the Rings, by far. I enjoy Narnia, but it is much more pedantic – Lewis, as Tolkien complained, controlled the narrative to force a point on you. (This is not to deny the brilliance and beauty of Narnia!) Lord of the Rings is true literature, as a Christian worldview expresses itself in mythical form. I listen to the Lord of the Rings on audio once a year.
My favorite scene in Lord of the Rings? The coronation of Aragorn. As beautiful an artistic depiction of the exaltation of Christ as I have ever read: "Ancient of days he seemed and yet in the flower of manhood; and wisdom sat upon his brow, and strength and healing were in his hands, and a light was about him. And then Faramir cried: 'Behold the King!"" That is wonderful beyond telling.
Question #9 – What famous person (living or dead) would you like to meet and why?
My heart is particularly drawn to Bible figures. After our Lord, I really look forward to meeting Samuel, Jonathan, Jehoshaphat, Paul, and the writer of Hebrews (I'd like to know who he is). Notice how I put this – not that I would like to meet them but that I am going to meet them!
As for Christians in heaven, I look forward to these: Tyndale, Luther, Calvin, Lady Jane Grey, Lloyd-Jones, Spurgeon, B.M. Palmer, Robert E. Lee, Stonewall Jackson, George Washington, and Robert the Bruce.
Non-Christians I would enjoy meeting (here my military background comes out): Napoleon, Nelson, von Manstein, Belisarius, Pompey the Great, Leonidas, Ben Franklin, and David Ortiz.
_____________________________________________________________________________________
Interested in learning more about Richard Phillips?
_____________________________________________________________________________________