This week's author interview is with Jay Adams, author of 16 P&R titles including Christian Living in the Home (1972), Godliness Through Discipline (1972), Christ and Your Problems (1973), How to Overcome Evil (1977), and Ready to Restore: The Layman's Guide to Christian Counseling (1982).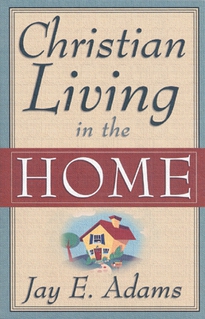 Ques­tion #1 — Tell us a lit­tle bit about your­self: where you're from, fam­ily, job, per­sonal inter­ests, unique hob­bies, what do you do in your spare time, etc.
I was born in Baltimore Maryland on January 30, 1929 (then came the depression!). I used to fish a lot, but now am largely unable to do such things. The first book that I wrote was The Time is at Hand. I wrote it on Revelation because I got tired of explaining my views to others verbally. I have written over 130 books since. My favorite is Competent to Counsel. My wife's favorite is The Grand Demonstration.
Question #2 – When do you write most?
I write all day long, but I enjoy writing late at night because of less disturbance.
Question #3 – How do you deal with writer's block?
Writer's block — simple to handle: when don't feel like writing, go ahead and do so anyway. After awhile you will begin to feel like writing. You may, however, need to tear up a page or two in the process.
Question #4 – What was your biggest criticism and biggest encouragement?
Criticism? Too tough on others — try not to be; may not always succeed.
Best response? I have helped others to minister well. I write largely for that purpose.
Question #5 – What is your favorite food?
As a Baltimorean I learned to like crabs — especially, soft crabs!
---
To learn more about Jay Adams, visit http://www.nouthetic.org/about-ins/our-faculty/8-about-ins/6-jay-adams-biography.
The Institute for Nouthetic Studies' website: www.nouthetic.org.
---