This week's author interview is with Jane Roach, the author of our new book, Joy beyond Agony: Embracing the Cross of Christ, A Twelve-Lesson Bible Study.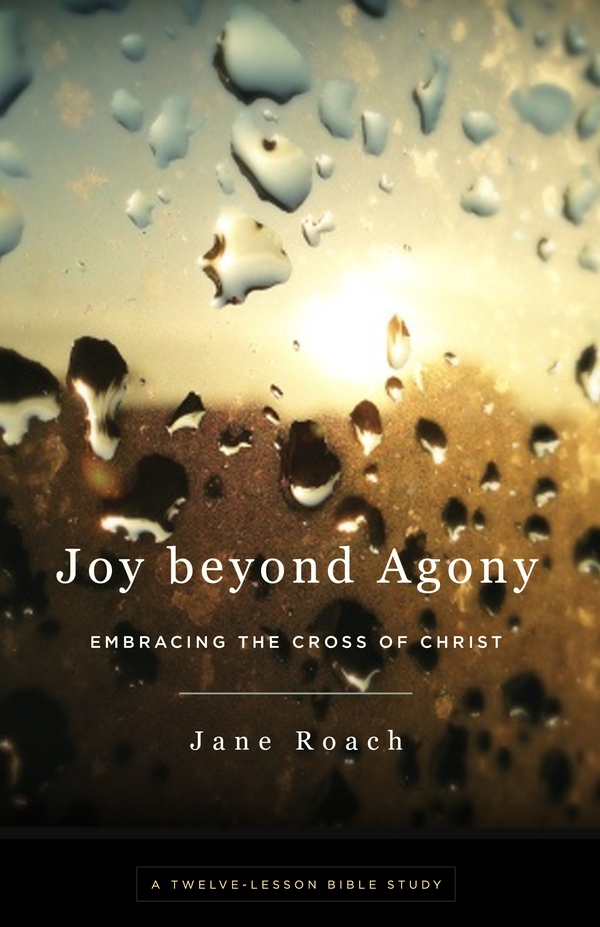 Question #1 – Tell us a little bit about yourself: where you're from, family, job, personal interests, unique hobbies, what you do in your spare time, etc.
I am a native of San Antonio, Texas. My parents were hard working, self-denying people who brought me up in the nurture and admonition of the Lord. My older sister is with the Lord and my twin sister is close to me in body and soul. I am married for almost 50 years to Jim Roach. We have one daughter and one son, four grandsons, two granddaughters, and another grandson due in August this year.
I taught mathematics at San Antonio Community College for three years and at Texas State University, San Marcos TX, for three years before the birth of my daughter. My desires changed as I began to study the Bible in 1974. I "grew up" in the Lord in Bible Study Fellowship, teaching a class of 450 women for 7 years before joining the global headquarters staff in 1985 as Director of Training. I retired from that position in 2011. Since then I have been teaching two Bible studies in my community and church. The lessons from one of the studies is the basis for Joy beyond Agony: Embracing the Cross of Christ.
I enjoy playing the piano, singing in the church choir, and going to the performances of the San Antonio Symphony. For times of rest, I do counted cross stitch embroidery. Discovering and trying new recipes has always been fun for me.
I am a big fan of the San Antonio Spurs NBA basketball team. Go Spurs Go!
Question #2 – Which writers inspire you?
R. C. Sproul, D. A. Carson, and Elisabeth Elliot have been favorites for many years. I enjoy reading biographies of Christians and non-Christians. I find them very stretching and challenging. My favorites include: A Chance to Die: The Life and Legacy of Amy Carmichael, Shadow of the Almighty: The Life and Testament of Jim Elliot, and Evidence Not Seen: A Woman's Miraculous Faith in the Jungles of World War II (Darlene Deibler Rose).
Question #3 – What inspired you to write Joy beyond Agony?
One of my colleagues at BSF, Shirley Mills, frequently told me I should write a book about the Cross. Just before I retired, two godly men I respect, Dr. John Hannah and Dr. Thomas Schreiner, gave me the same admonition. I realized I must give their comments serious consideration. As I did, I began to have a desire to persevere to write. It has been a glorious experience.
Question #4 – Do you have a specific spot where you enjoy writing most?
I have an office in my home, with an iMac that I enjoy using.
Question #5 – At what time of day do you write most?
Early in the morning.
Question #6 – How do you deal with writer's block?
I get up, walk around, do some mindless task and pray while I am doing it. Sometimes I ask my husband or a friend to let me tell them about the place where I am stuck. As I talk about it, often it becomes clear to me how to move forward.
Question #7 – Favorite sport to watch? Why?  Favorite sport's team?
NBA basketball. I like is because it is fast moving. My favorite sport's team is the San Antonio Spurs.
Question #8 – Favorite flavor of ice cream?
Blue Bell Coconut Fudge (it tastes like Mounds, my favorite candy bar.)
Question #9 – If you have a favorite book of the Bible, what is it and why?
Romans; I like Paul's anticipation of questions and his linear arguments.
---
Want to learn more about Jane?
---