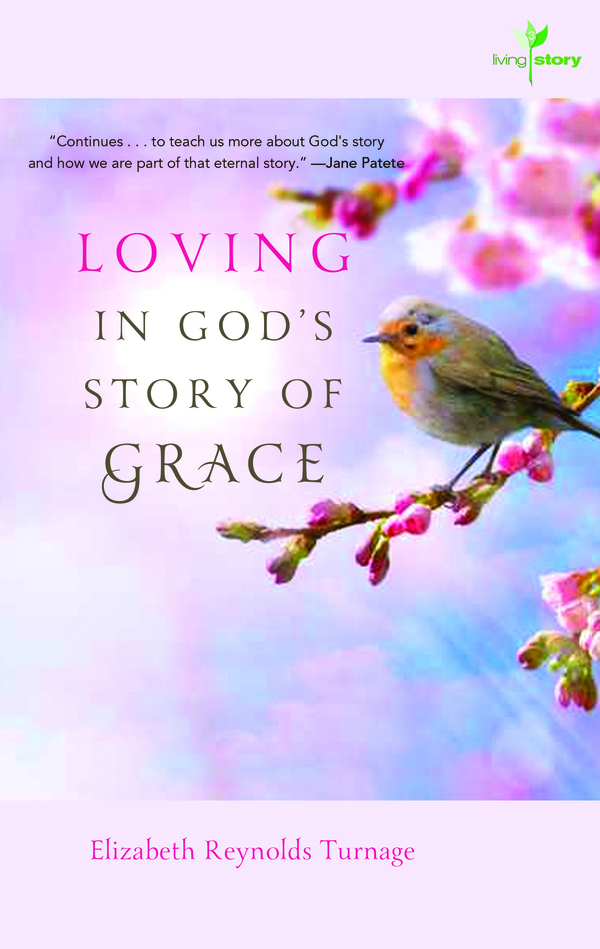 Loving in God's Story of Grace by Elizabeth Reynolds Turnage
Series: Living Story

Pages: 144

Price: $12.99

Spiral Bound | Paperback
Summary: Having taught us to learn and live God's story of grace, in this final Living Story book Elizabeth Reynolds Turnage teaches us the ultimate joy: loving others as God loves us.
About the Author:
Elizabeth Reynolds Turnage is the founder of Living Story LLC and Redeemed Hearts Ministry. She shares her deep passion for God's story of grace through conferences, curriculum-writing, and coaching. Check out her blog HERE.
What Others Are Saying About This Book:
"Continues the lyrical and engaging passion that Elizabeth brings to teaching us more about God's story and how we are part of that eternal story. With substantive questions and exposition she challenges the reader to learn more of the transforming power of the gospel and to grow in our worship of the God of grace." —Jane Patete, Women's Ministries Coordinator, Presbyterian Church in America
"Elizabeth leads us to Scripture to understand God's covenant love, keeping us gospel centered at every point along the way. She first helps us to see how God has changed us by his love and urges us to reach out to those around us with his glorious love and grace." —Sarah Ivill, Retreat and Conference Speaker; Author of the Bible Studies Judges & Ruth and Revelation
Other Books in This Series:
1. Learning God's Story of Grace
Pages: 128

Price: $12.99

Summary: An introduction to the grand story of Scripture. Learn how shalom, the ultimate peace was wrecked, restored, and will finally reign supreme—and how your own life story fits and finds meaning in it all.
2. Living God's Story of Grace
Pages: 144

Price: $12.99

Summary: An encouraging, vital study of the redemption stories in Scripture. If you have already learned God's story of grace, find out what it means to live in his story in faith and hope.
=======================================================================
Like us on Facebook: P&R Publishing
Follow us on Twitter: @prpbooks
=======================================================================